Oklahoma Couple Taps into the Power of Community with Online Sign Ups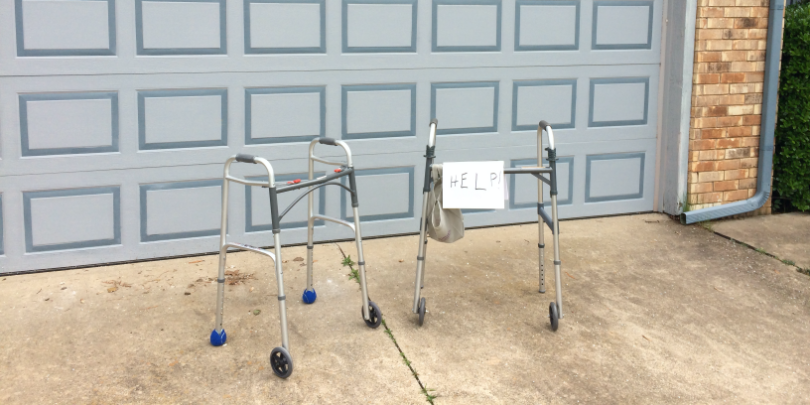 Michelynn and Curtis McKnight faced a crisis when neither could drive due to medical conditions. They still needed to get to appointments and other necessary outings. With their church family from First Christian Church of Norman, Oklahoma standing by and ready to help, they weren't sure how to organize everyone, especially when the needs varied so much from day to day.
From doctor appointments to grocery shopping, Michelynn and Curtis were inundated with scheduling and communicating with everyone involved. But SignUpGenius came to the rescue, as Michelynn remembered using it for church events in the past. Soon she had all the family's needs mapped out in a sign up and circulated it to families in the church.
"When I asked church groups and friends to join the group, fifty people volunteered! The transparency of the sign up helped people see what slots were taken and find slots that were convenient for them," Michelynn explained. "The only complaint I heard was that there weren't enough slots for everyone!"
During the time Michelynn and Curtis couldn't drive they never once struggled to find or schedule help as the sign up sent out automatic reminders for them and open slots were easy to see and claim. Due to a change in physical therapy providers, a number of appointments had to be canceled and rescheduled but as soon as the sign up was updated the individuals impacted were notified automatically.
"SignUpGenius automatically informed each individual who had signed up for a canceled appointment and each person was notified that slot was removed. It was easy to send an email to the entire group about the changes as well. The newly available slots filled up within a couple of hours — even the one for the very next day," Michelynn said.
Michelynn says that she and Curtis have both recovered and are again about their normal activities, but they still use SignUpGenius for church, groups and potlucks. With SignUpGenius, she will never again have too many batches of brownies for dessert at a church event or worry about getting where she and Curtis need to go.