Jad Talbert
VP Architecture
As VP of Architecture at SignUpGenius, Jad spends his days leading a team of website-developing junkies (or, should we say, geniuses). This dad of three boys and loving husband also finds time for meaningful projects on the home front, too. He shares with us about a recent project that had an unexpected ending.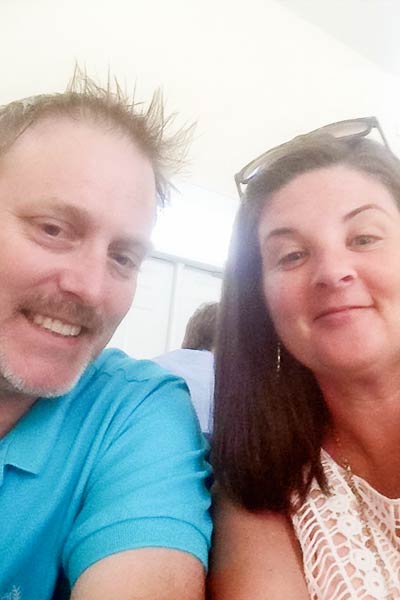 As a husband, proud father of three boys and full-time employee at SignUpGenius, my days are usually pretty busy. And like many people, day-to-day responsibilities can take over other important parts of my life. Making the time each day to show my wife that her needs are important is a goal that I have not yet perfected — although I have gotten much better over time.
My wife is a fan of social networking and loves Pinterest in particular, so there is a constant flow of ideas and honey-do projects that accumulate, especially in the fall. With Halloween rapidly approaching, she requested that I build her a "farm-style table" that would provide her with a great functional piece of furniture that she could splatter with décor throughout the year.
While I'm generally resistant to my normal honey-do list, this project peaked my interest and provided me an avenue to give back in a way that was obviously important to her.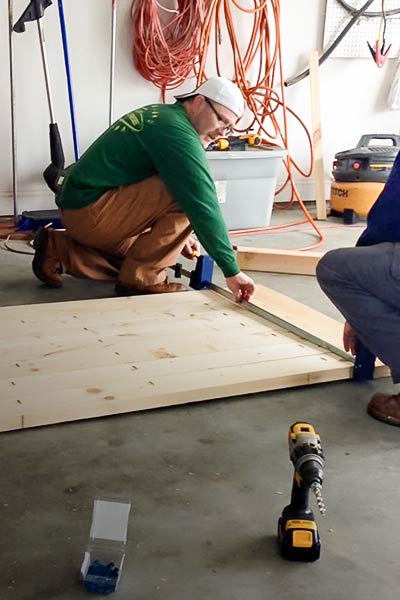 Being meticulous, I pulled out my ruler and graph paper to begin the design. After an hour of drawing, I had a draft complete and was ready to drive to the local lumber store to make the big purchase. Arriving home with a load of beautiful white pine lumber and a few new tools for the job, I spent the next two days drilling, gluing, sanding, staining and polishing this work of art that my wife had entrusted me to build. I must say this was the most rewarding project that I have ever done, and it gave my wife the sense of importance she always deserves but doesn't always receive.
After the final polish, it was ready for her approval, so I opened the garage door with excitement for her to behold this great work that I labored over for days. As she walked into the garage, her eyes were locked on the table and a huge smile came over her face — she loved it!
I was filled with joy and pride. But then she said with confusion, "Where are the chairs?" My immediate response was, "What? That wasn't on my to-do list!" Now she has a great table with no chairs. As I said earlier, I still haven't perfected this.
Want to hear more from our team members? Check out The Evolution of the Class Party and Confessions of a Fundraising Mom.