Super Bowl Party Dos and Don'ts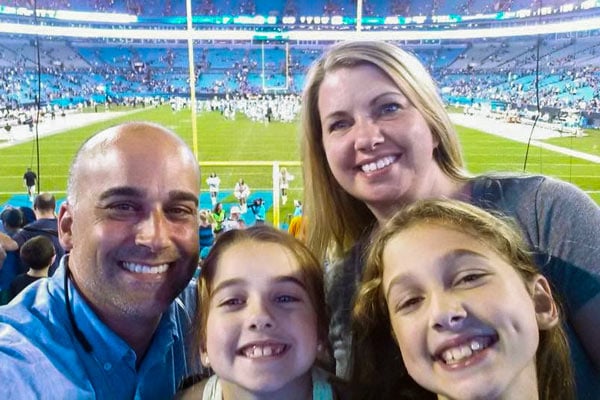 SignUpGenius Support Analyst Kelly Johnson loves a good party — especially if she's hosting it. She's a pro at finding unique inspirations for the company's Pinterest page, but she's known how to throw a memorable Super Bowl party long before "pinning" became a thing. Here's some of the wisdom she's learned along the way.
The Johnsons are known for hosting a great Super Bowl party. In fact, my husband puts his "Guarantee Night of Fun" stamp on this night. But we have definitely learned some dos and don'ts through the years.
Take Super Bowl XXXVIII. I was sad about the Carolina Panther's loss that year — but more upset that I bought more than $75 in Panthers-colored M&Ms after I read the price per pound wrong. Live and learn! (And, thankfully, we both get another chance at getting it right this year!) Here are some other dos and don'ts I've learned over the years.
Don't worry about having your home just right. We have hosted in the tiniest of spaces with the least impressive TV and folks still come. It's all about the atmosphere.
Don't buy tortilla chips! I repeat — don't! Every guest you invite will bring a bag and you'll be eating leftover chips past Cinco de Mayo. Of course, if you want to avoid this problem, organize your Super Bowl party with SignUpGenius!
Don't spend money on paper products. We bought reusable dishwasher safe plastic plates that we have been using for more than 10 years. However, plan to rescue a few from the trash that get tossed by your non-tree hugger friends.
Do make this cornbread. If you're having a "Soup"er Bowl or chili-themed party — and even if you aren't — try this recipe. It will change your life.

2 boxes Jiffy corn muffin mix
1 cup sour cream
3 eggs
½ cup oil or melted butter
1 tsp. salt
16 oz. can creamed corn
Directions: Mix all ingredients together and pour into greased 9x13 baking dish. Bake at 375 degrees for 35 minutes or until lightly brown. (Need more? Here are 50 Super Bowl party foods.)

Do plan for guests who might want to leave at half time. Kids, work, you know how it goes.  It's not you. It's them.
Do plan a party game. There are lots of party games that keep your guests engaged — even those who are just there for the commercials.
With a little thoughtful planning, your Super Bowl party can become an annual tradition just like the Johnsons. Just don't forget the cornbread!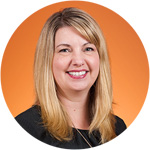 by Kelly Johnson
Genius Support Analyst