Summer Fun #PinToWin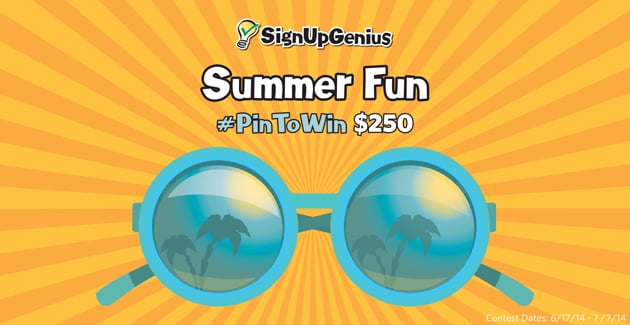 Could you use some extra cash this summer for, say, vacation spending money, a new summer wardrobe, summer party-planning funds, or a stash of never-ending popsicles? Even if you're not a sweet tooth, you gotta admit - $250 could buy a lot of sweet treats!
Beat the heat and join the fun by entering the SignUpGenius Summer Fun #PinToWin Giveaway.