An Organized Team is Something to Root For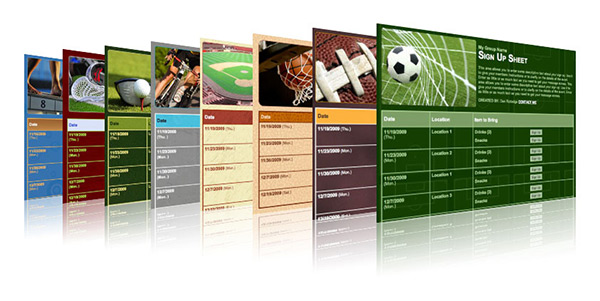 Rah, rah, sis-boom-bah! From soccer to football and crew to cross country, fall sports are in full swing. Whether you are planning the
snack schedule
, organizing
concession stand volunteers
, coordinating
carpools
to away games or managing the
team fundraiser
, let SignUpGenius be your one-stop shop for getting organized this season!
Let us spell out why your T-E-A-M may need SignUpGenius:
T is for TIMELY. Often sports parents are juggling a million other responsibilities as well. Send timely email invites and reminders to help everyone stay organized.
E is for EASY. Creating an online sign up and sending it out is super-simple. Manage your sign ups at home or on the go easily with SignUpGenius Mobile.
A is for AFFORDABLE. You don't have to spend big bucks to manage your team. Use our basic version for free, or check out our affordable PRO options to take advantage of advanced features.
M is for MONEY-MAKING. SignUpGenius Payments can assist you in selling team merchandise, collecting money for a coach's gift, selling tickets for games and running a fundraiser.
As you can see, there is no "I" in team, but getting organized does start with YOU. We hope you have a WINNING season! Get started TODAY!