SignUpGenius Celebrates a Decade of Genius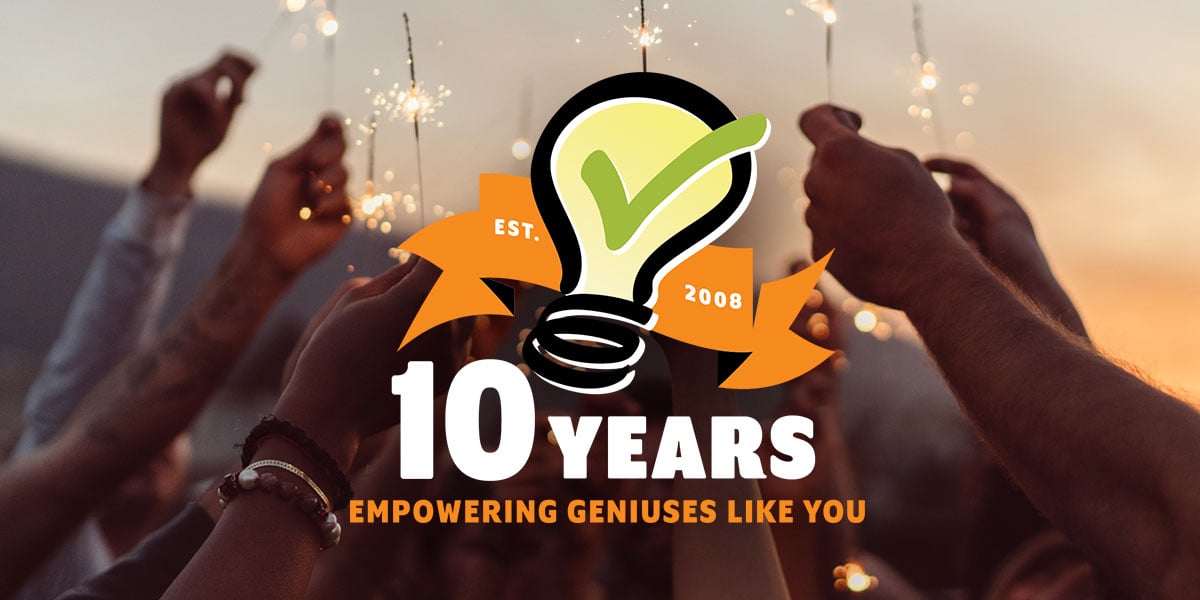 Break out the candles — SignUpGenius is turning 10!
Since 2008, we have watched you organize 13 million events, sign up for 276.6 million items and communicate with 72 million group members. Plus, your genius organizing has inspired us to give nearly $500,000 to causes we love. All because of you, changing the world one sign up at a time!
From the National Multiple Sclerosis Society and Stanford University to Chicago youth poetry festivals and moms organizing meals after the 2015 Charleston church shooting, groups like yours are making a big difference in your communities.
Whether you're coordinating soccer snacks or disaster relief, you are making group organizing simpler with your sign ups — freeing up more time for what matters! That's why we love what we do here at SUG headquarters.
We've certainly changed a lot since our Original Genius (#OG) Dan Rutledge first ran the site as a side hustle. We've moved offices a few times, added more advanced features for power organizers and even got a Thanksgiving segment on Good Morning America! Just call us the Top Turkey Organization Tool.
To celebrate, we're running giveaways on our Facebook page throughout the month of October. Enter to win some cash for yourself, plus nominate people and organizations that are changing the world.
Thanks for organizing — and celebrating — with us. Here's to the next 10 years of empowering geniuses like you!