We Have a $5000 Winner!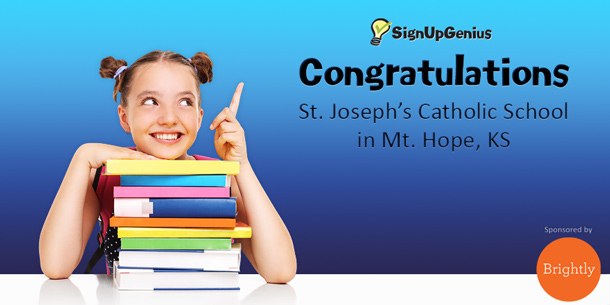 Thank you to EVERYONE who nominated a favorite school for a chance to win our $5000 School Library Makeover Giveaway sponsored by Brightly.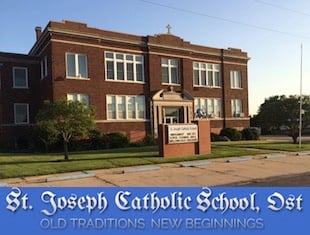 Please join us in congratulating our WINNING SCHOOL: 
St. Joseph's Catholic School OST
in Mt. Hope, KS 
St. Joseph's was nominated by school parent Debra Masterson, and the school will receive a check for $5000 to help fund new resources in the school's library. "It was a long shot, but WOW, this will certainly help our little library grow for the benefit of our children," says Masterson. She will also receive a $250 Visa gift card. 
After receiving the news of the reward, Principal Eva Harmon shared, "The gratitude of our faculty and staff for being the recipient of these funds given by the SignUpGenius and Brightly is beyond words.  The local parishioners who fund our small school here in the country will also be excited to know that there are generous people willing to give back and join with them in their efforts of providing quality education for our youth." 
We'd like to thank our amazing sponsor, Brightly, for partnering with us and make this giveaway possible. As a new resource dedicated to inspire a lifelong reading in children, they are undoubtedly making an impact in the lives of young people. Find out how you can help your child with their fabulous resources HERE, and be sure to sign up on their mailing list to get news delivered directly to your email box!
Another recent contest has also claimed a winner: SignUpGenius rewarded Chris Dittemore a $250 Visa card in the Feel The Love PinToWin giveaway! Congrats to all of our recent winners.