Genius Deal: Get SignUpGenius Pro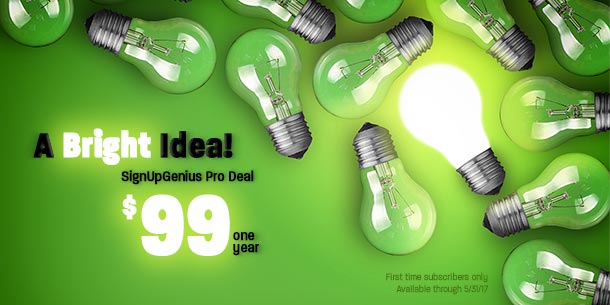 Shine brighter than the rest this year when you upgrade to SignUpGenius Pro with our special pricing offer available now through May 31.
Whether you want to recruit help by enlisting multiple administrators or remove ads from your sign ups, SignUpGenius Pro will help reveal your event organizing brilliance.
Our SignUpGenius Pro promotional pricing starts at just $99/year for a Silver subscription. Pro Gold's discounted rate is $249/year and Pro Platinum is $499/year.
Here are some of our favorite features you'll gain access to:
Become a genius today!