School Conferences Have Never Been Easier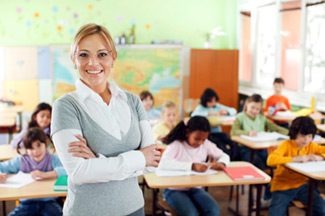 When it comes to planning for parent teacher conferences, SignUpGenius makes life easier for EVERYONE!
Resources for TEACHERS
Create a sign up easily with specific dates/times, email it to your group, and parents can sign up online in mere minutes! Our helpful planning resources and school sign up themes will meet your every need. With our Complete How-To-Guide for Using SignUpGenius for Parent-Teacher Conferences, you'll be on your way to the perfect sign up in no time! SAMPLE 
Resources for PARENTS
School conferences are an opportunity to forge a partnership with your child's teacher, so sign up for a meeting time as soon as your get the teacher's invitation. Then, prepare for the conference with these 20 tips for a successful conference and 10 must-ask questions for parent teacher conferences. 
Resources for SCHOOL ADMINISTRATORS
Whether you are coordinating conferences for one class, an entire school or even the whole district, we've got you covered! Check out our parent teacher conference scheduling infographic and school conference webinar to learn how you can create the perfect sign ups for your group. Send out a SignUpGenius Welcome Letter to parents in advance to let them know how you will be scheduling conferences this year. Read how one smart school secretary revolutionized conference scheduling for her school HERE.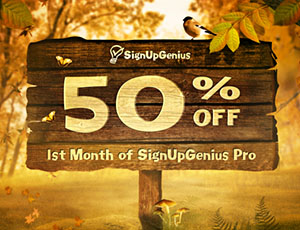 Need more?
SignUpGenius Pro services will allow you to add multiple account administrators, set start and stop dates, prevent last-minute changes, send attachments, and more. We are so certain you'll love it, that we're offering 50% off your first month through 10/31/14. Learn more!
Ready to get started?
Create a Sign Up Now!