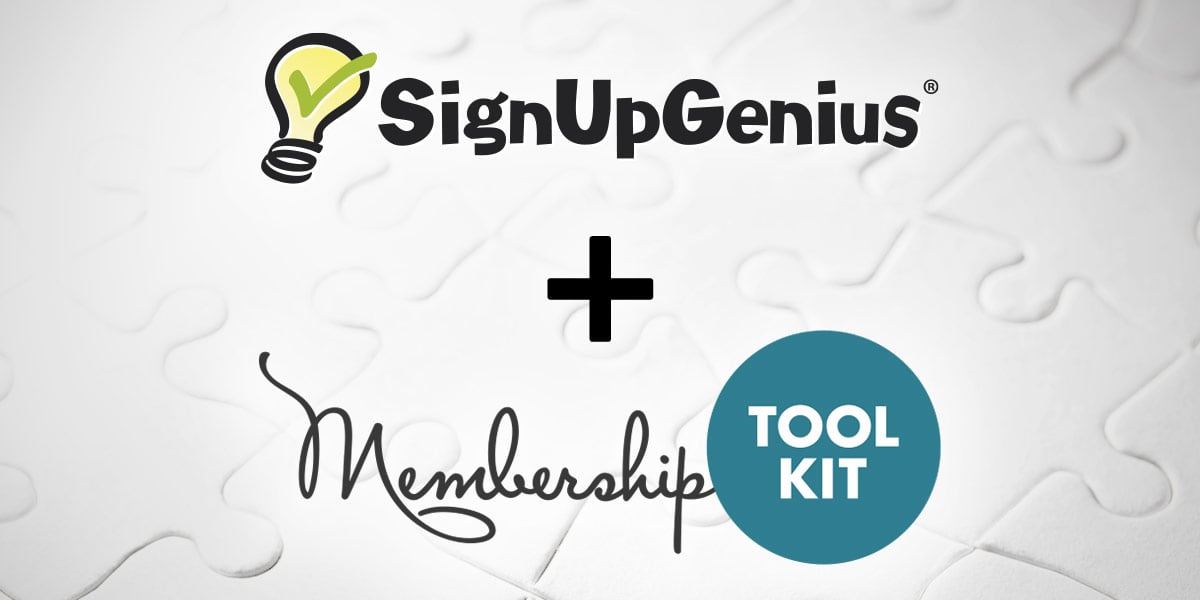 The SignUpGenius team takes our mission of "empowering people to change the world by making it simple to organize groups" seriously. We are excited to announce our new partnership and integration with Membership Toolkit, a team that shares our passion for helping volunteers make a difference.
Between SignUpGenius and Membership Toolkit, we are bringing together two of the top tools designed to help volunteers eliminate busywork, so you have more time for the important stuff.
Membership Toolkit provides an all-in-one solution for PTOs, booster clubs, HOAs, social organizations, scouts and small nonprofits.
By adding SignUpGenius forms to your Membership Toolkit account, your members have one place where they can sign up to volunteer, make a donation and stay in touch. The members of your team can save time by having everything you need to manage your organization in one place.
If you have multiple sign ups, there is a Membership Toolkit feature to control which volunteers will see which forms. You can add multiple sign ups to your Membership Toolkit account and your volunteers will only see the sign ups that apply to them.
How the Integration Works
After you have created your SignUpGenius sign up, log in to your Membership Toolkit account. From the Volunteers tab, choose to Create a New Volunteer Form and select Link to a SignUpGenius form from the dropdown.
Once you have created the new form, choose how you want it labeled in the Membership Toolkit account and insert the URL to the sign up.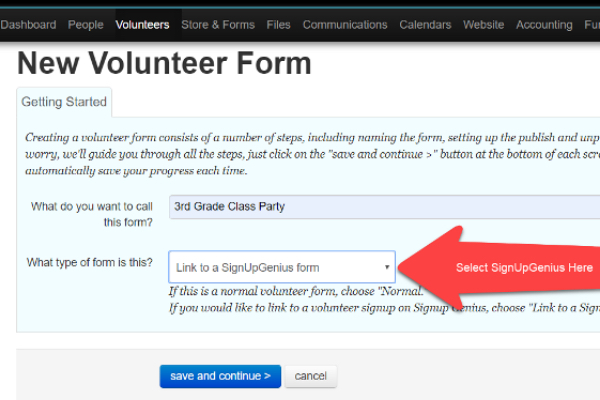 Your members or volunteers now have one place to go to access the directory, purchase or make a donation, and sign up to volunteer.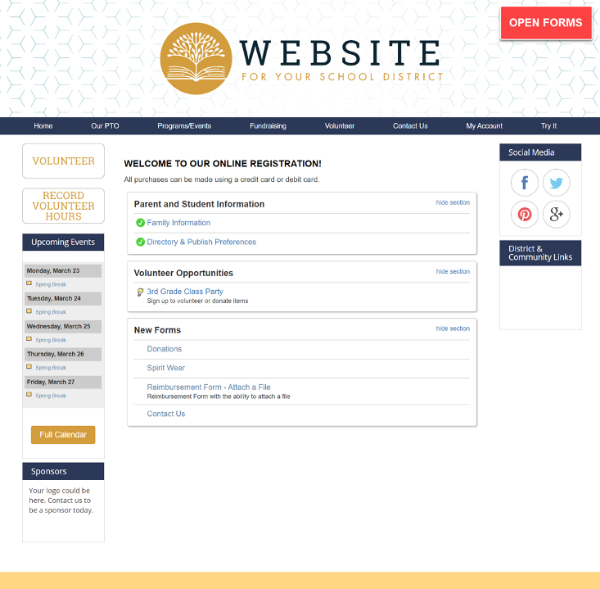 With this integration, you can control the big picture aspects of your group on Membership Toolkit — from directory management to fundraising initiatives to website updates — while also coordinating volunteer sign ups and planning individual events through SignUpGenius, all in one streamlined spot.
For a limited time, SignUpGenius members get one month free when they sign up for an annual Membership Toolkit plan. Hop over to their site to see how organizations use their full suite of tools. We think they're genius!