New: 20+ Sign Up Designs for the Holiday Season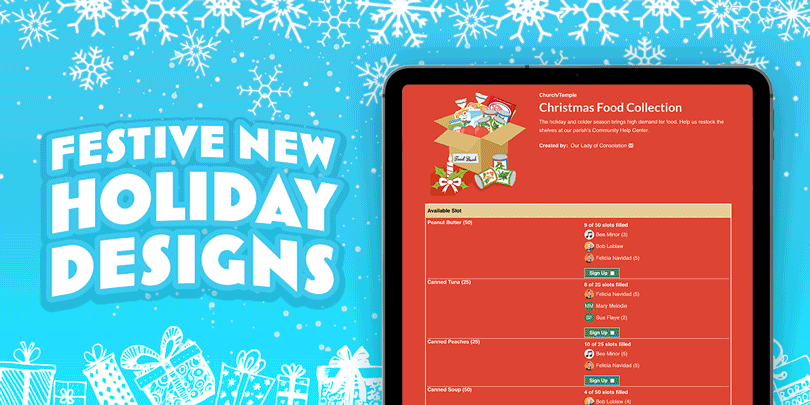 There is a feeling in the air this holiday season. Whether it's the lights, the smells or the magic in the air — it brings the festive feelings that inspire a season of giving. 
Whether you're planning a gift exchange, toy drive or service project — we've got the themes to power all your holiday organizing efforts. 
Sign up creators can access almost 800 basic theme design layouts and premium subscribers have access to an additional 700+ premium designs. Gold and Platinum subscribers can customize the design of their themes to match your brand or preferences. 
These designs are inspired to help you bring people together – to serve, to share and to brighten the world this holiday season. 
Wishing you a festive holiday season filled with peace, love and joy!