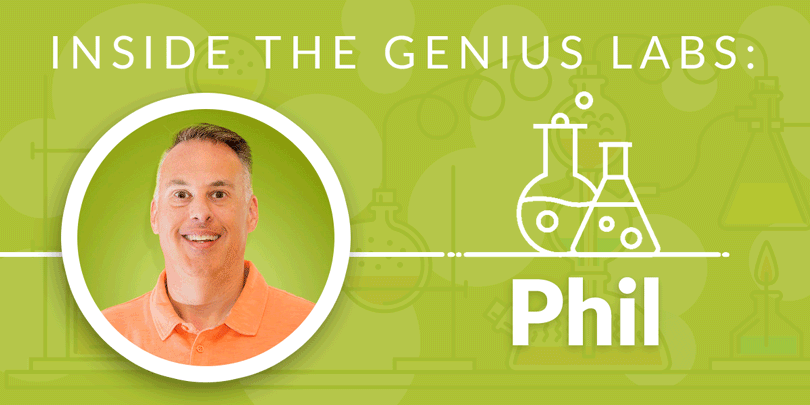 Name: Phil Molaro
Job Title: Senior Development Lead
Staff Superlative: Most likely to suggest a VSCode plugin
If I could do anything for a day, I would:
Take a break and go kayaking or hiking with my family.
What do you enjoy most about your job?
I enjoy working with the talented team of developers to create and improve on features of the site that make our users' lives easier. I like the challenges that come with developing the new features and ensuring that all the details are considered and handled so they are useful when released to our users.
How have you seen SUG organizers change the world?
I've seen SUG organizers change the world in both big and small ways. From organizing supply lists for mission trips to creating sign ups for local neighborhood gatherings and support causes. My church has created sign ups to collect school supplies for local kids in need, my neighbors have made sign ups to make and deliver meals to less fortunate, and I've seen friends make sign ups for their kids' birthday parties. That's the beauty of SignUpGenius: the same tool can make an impact on a large social level or just help a parent manage their life better. Its power is based on the user's needs and imagination, and not limited to a single task.
Of our six core values, which one stands out the most to you? How do you see people in the company embodying it?
This is a tough one because I think our staff hits multiple core values on a daily basis. From my perspective in the development team, I would probably say that I see us embody the "treat people better than we'd want to be treated" value the most. When we make feature changes to the code, we're not just slapping in a few lines to add or change something and calling it a day. The team strives to understand why and how the feature benefits the user, what scenarios will the feature get used in, and have we thought through how it will change based on those cases. We strive to give users the best experience we can all the time, treating them even better than how we might treat ourselves.
Also, "Enjoy what we do" is a big one. Even when a project is long, or tough, or it had a lot of unexpected changes, I think we would all say at the end of the day it's still fun to work on this site with this team.
What's a funny story or favorite memory you have from working at SUG?
I enjoy the car trips to the Charlotte office with my counterpart, Anand. The drive is long, so we end up talking about all sorts of things from upcoming projects, technology in general, our families, stories from our past, and much more. It always makes the drive faster and I think Anand and I share a lot of similar perspectives on things, so we always have really good, meaningful conversations.
I also really enjoy going to see Star Wars movies with the team! I'm a big Star Wars nerd (like many others in the company) so those are always fun times. We're still trying to convert Amy!
What was your favorite day while working at SUG?
My first reaction is the 10-year anniversary celebration. I enjoyed getting to meet several members of the staff who I had not met before, such as Shane, Mike and Angel, and to see what an impact this company has had on the lives of its staff. SignUpGenius genuinely cares for its staff and they care for the company. That was expressed in many ways that day, so it was great to be a part of that event.
On a slightly selfish note, I also enjoyed our company gift exchange this past Christmas. There was a super-cool, yet super-cheesy SUG "snuggy" in the present pile that I hoped I would get but assumed I would not.  As I sat and watched things get swapped around, I knew just before it was my turn that I could get it, and I was pumped! Clearly it doesn't take much!
From scrum to snuggies, Phil is an invaluable member of the genius team! To learn more about our company, visit the About Us page.