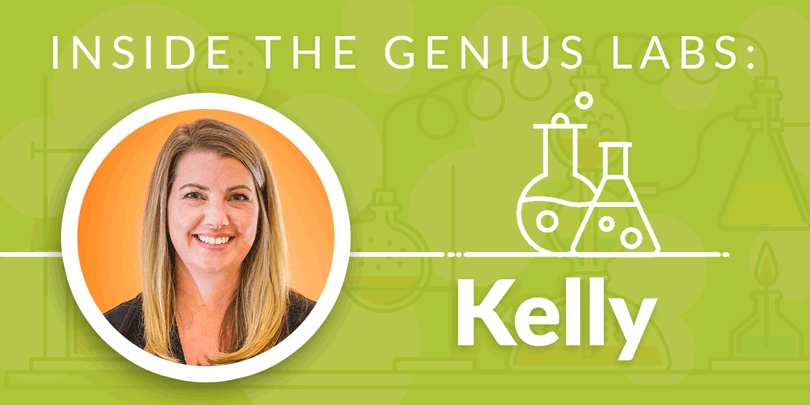 Name: Kelly Johnson
Job Title: Customer Support Analyst
Staff Superlative: Most likely to ask for a treasure emoji
If I could do anything for a day, I would:
I would spend the day relaxing on the beaches of St. John reading, floating and soaking up the sun!
What do you enjoy most about your job?
Hands down, I love interacting with our users. After five years on the Support team, I continue to see new ways people use SignUpGenius. Our users are so creative in the ways they reach others in their communities. We see fun sign ups for events like goat yoga, flash mobs and taking grandma on a date. But we also see the solemn sign ups organized when tragedy hits. Sign ups for feeding the family of a school shooting victim, taking care of the lawn for a recent widow or collecting supplies after natural disasters. When I see these sign ups it reminds me how good people are and how willing we are to love on one another!
How have you seen SUG organizers change the world?
I see it happen every day. Nearly every item on a sign up is something another person needs. Each time someone signs up, they are committing to donate their time or resources to help someone else. These small acts change the world.
Of our six core values, which one stands out the most to you? How do you see people in the company embodying it?
The value that stands out right now is: Embrace change and tackle challenges that lead to improvement.
COVID-19 really put this one to the test! The SignUpGenius team worked quickly to pivot from the typical spring planning and events to address the new and changing needs of our users. On the Support team, we poured our attention into hospitals and organizations that were facing new and constantly changing scheduling and staffing needs. We assisted universities needing to move students out safely and orderly. Schools continue to use us for spring conferences, and we were able to implement new Zoom integration to make virtual meetings easier. Now we see churches, gyms and businesses trying to get small groups of people back into their buildings while following state guidelines. Our users' needs are changing every day right now and I love how our entire team listens to and tackles these challenges.
What's a funny story or favorite memory you have from working at SUG?
A few years ago, the message "Sara was here" was written on an office whiteboard. Not knowing who could have left this message, there were many tall tales, theories, and even copycat messages left around the office. Was it the cleaning staff? Ghosts? Who is Sara? A few weeks later, our founder Dan made a confession that he was the prankster but he had no idea where the original message came from. I saw a picture of the original message and my stomach dropped. It was my daughter, who without my knowing, scribbled the message on our founder's whiteboard. I was mortified but it has made Sara legendary.
What was your favorite day while working at SUG?
I really don't have one favorite day. I'm blessed to be part of a great team that is fun to work, play and serve alongside of every day!
We are so grateful for our beloved Kelly J! (And the rest of the Johnsons, including Sara.) Kelly makes SignUpGenius better. Get to know the rest of our team on the About Us page.