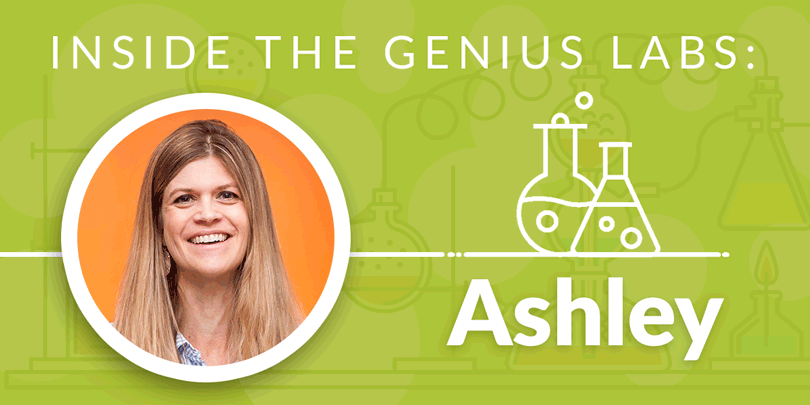 Name: Ashley Kaufman
Job Title: Marketing Strategist
Staff Superlative: Most likely to have a stash of dark chocolate in her desk.
If I could do anything for a day, I would:
Spend the day in New York City, visit the Museum of Modern Art in the morning, have lunch somewhere with a view, then shopping and sightseeing in the afternoon, dinner at an Italian restaurant and a Broadway show! Or the beach version would be spending the morning on the boat, the afternoon on the beach, and eating lots of seafood!
What do you enjoy most about your job?
It's been awesome to focus on different aspects of our marketing strategy in my role as the company has grown. There's a lot of trust from our leadership that we can dive in and learn as we go, and our team is always happy to share advice. I also love seeing how people use SignUpGenius to make a difference in real-time, whether it's in their own neighborhood or across the world.
How have you seen SUG organizers change the world?
It's incredible to see how a small group of people can make a big difference. During the COVID-19 pandemic, people have shown up for their communities in so many ways from shopping for seniors to organizing large food drives for people in need. Teachers are always heroes, and they transitioned to virtual learning in no time and used SignUpGenius to stay connected with students. And it's always rewarding to see how people in our own hometown use the site, as SignUpGenius started and grew here in Charlotte.
Of our six core values, which one stands out the most to you? How do you see people in the company embodying it?
Advance the missions of others with our success. From developing new features to volunteering in our community, we embrace the value of empowering and uplifting others. We've had the opportunity to serve with many world-changing local nonprofits on team service projects, and always focus on finding more ways to help people simplify organizing so they can spend more time on what matters most.
What's a funny story or favorite memory you have from working at SUG?
We had a few memorable power outages at our previous office. My first day working at SignUpGenius four years ago, the power went out after lunch and the day ended early. People joke about how something out of the ordinary happens when a new team member starts and that has often proven to be true!  Another time the power went out, a bunch of the team ended up playing ping pong in the dark.
What was your favorite day while working at SUG?
The day we celebrated the PSG investment in 2017 is a special memory. SignUpGenius grew as a bootstrapped company, and it was an exciting milestone to reflect on the company's success and opportunities in the next chapter.
We are so grateful to have a genius like Ashley on the team! She tells the SignUpGenius story like no other. Check out the rest of our team on our About Us page.