Genius Hack: Share Your Sign Up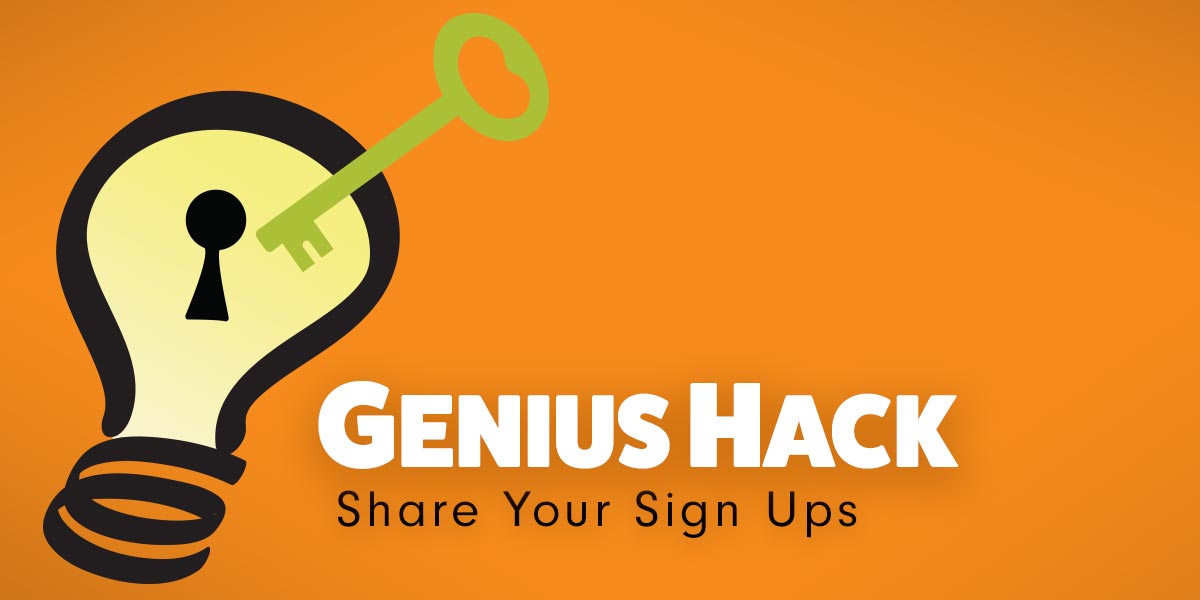 You've picked out a snazzy theme, organized your slots and adjusted your settings. It's time to share your sign up! Here's a list of five ways you can let that brand-new sign up loose in the world.
Let SignUpGenius send email invites when you create the sign up. When you get to the Share tab in the creation wizard, you can select the option to send sign up invitations by selecting the Compose Message button under "Invite by Email."
Share your sign up link on social media. After your sign up is live, the wizard will automatically generate a unique link for your sign up. You can copy and paste that link straight into a Facebook post, tweet or whatever your heart desires. Genius Tip: Double check that your sign up is live or you won't have the correct link to share!
Send invites through your own email provider. Has it been a few days since you created your sign up and now you're not sure where to find that link? Head to the Sign Ups account page and look under the Created tab for "Sign Ups I've Created." Click on the name of a published sign up, and then just copy and paste the link from your browser.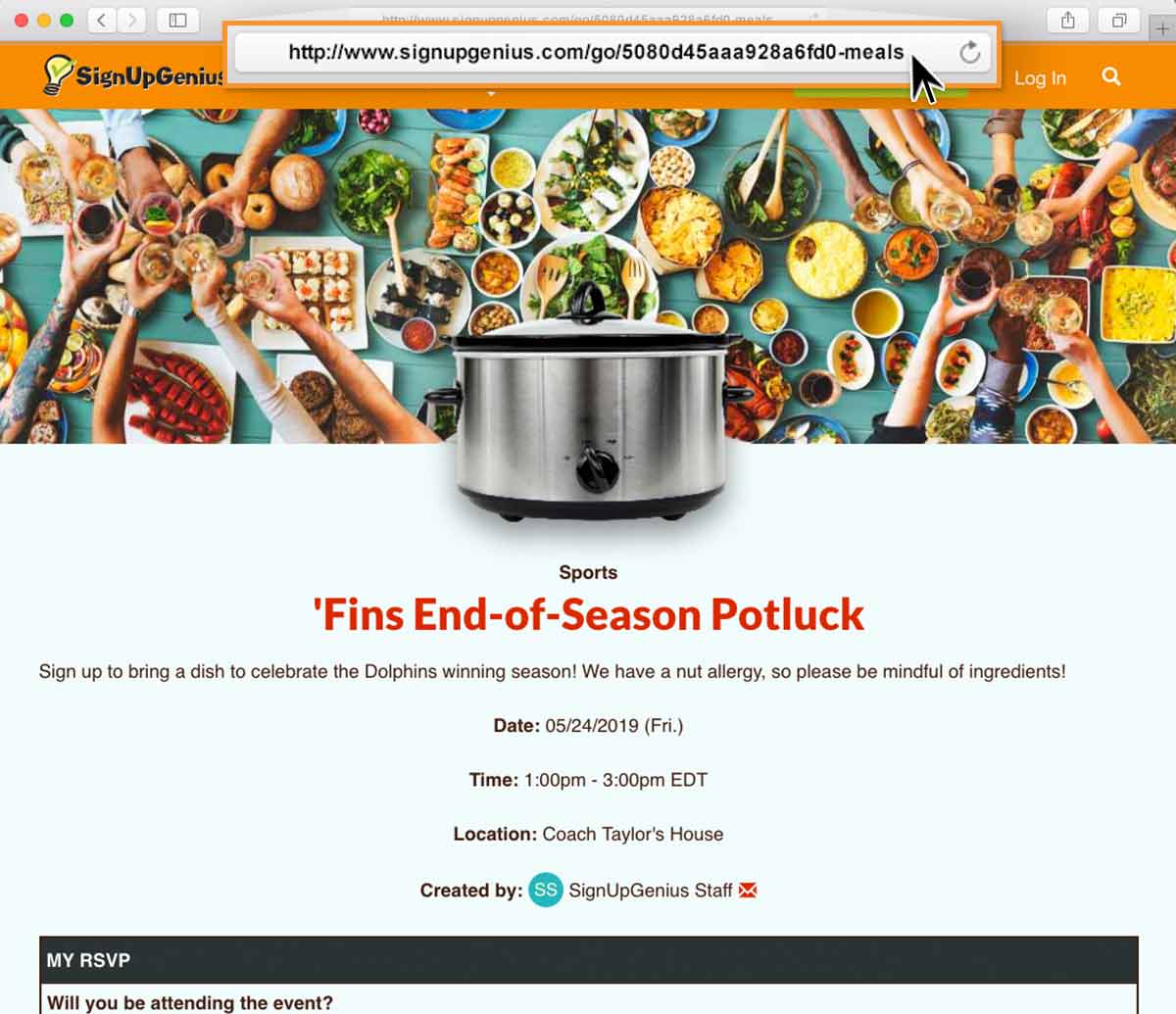 Let SignUpGenius send additional invites after your sign up has gone live. Head to the Messages area from your account page. From there, you can compose messages to be sent via email or text message and we'll send them out.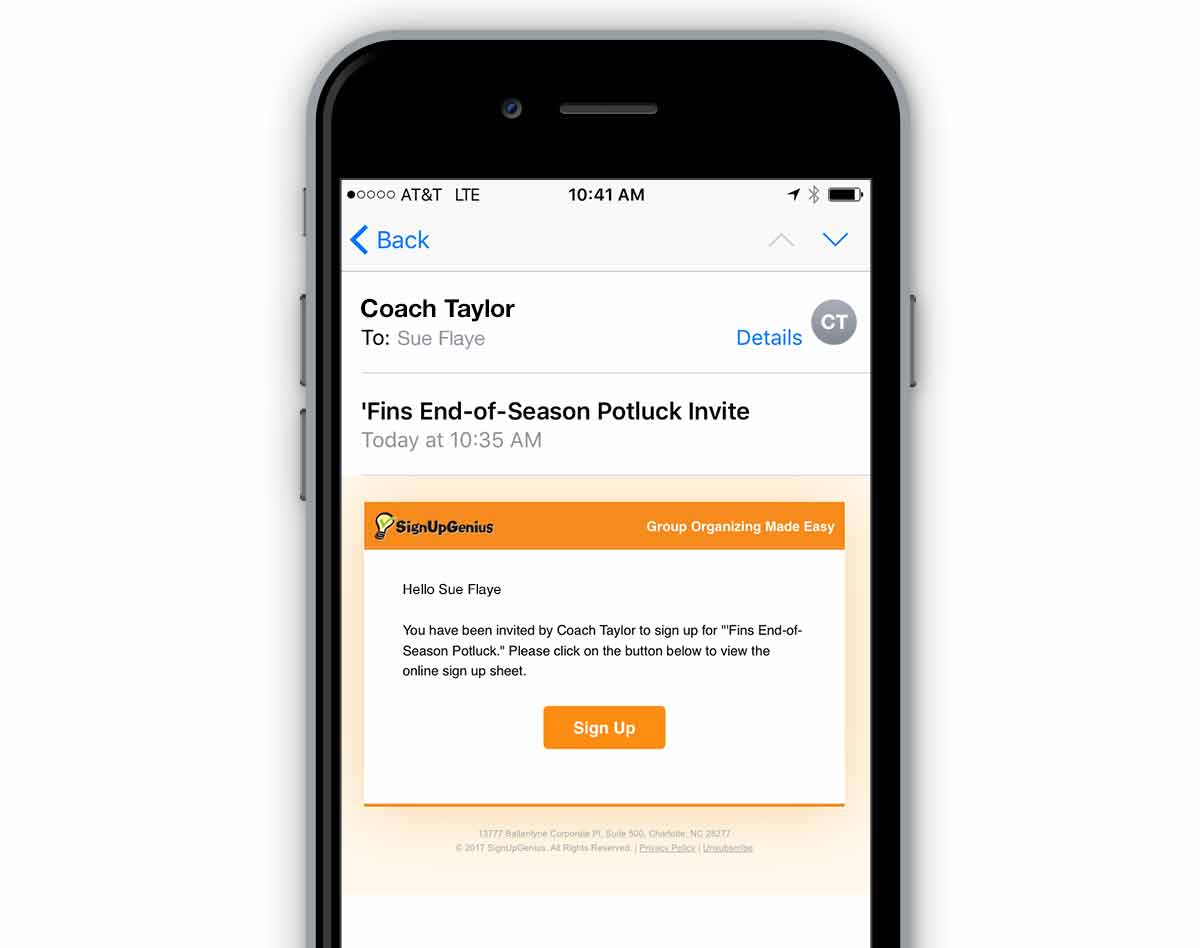 Post a web button to your sign up on your group's website. Website geniuses can use our Web Button Builder to embed a button on your own site that links to your sign up. Simply log in to our site, head to the Sign Ups account page and click the Tools icon on the left side of the page. Select the Web Button Builder option. Follow the steps and select the sign up you'd like to share. Bam.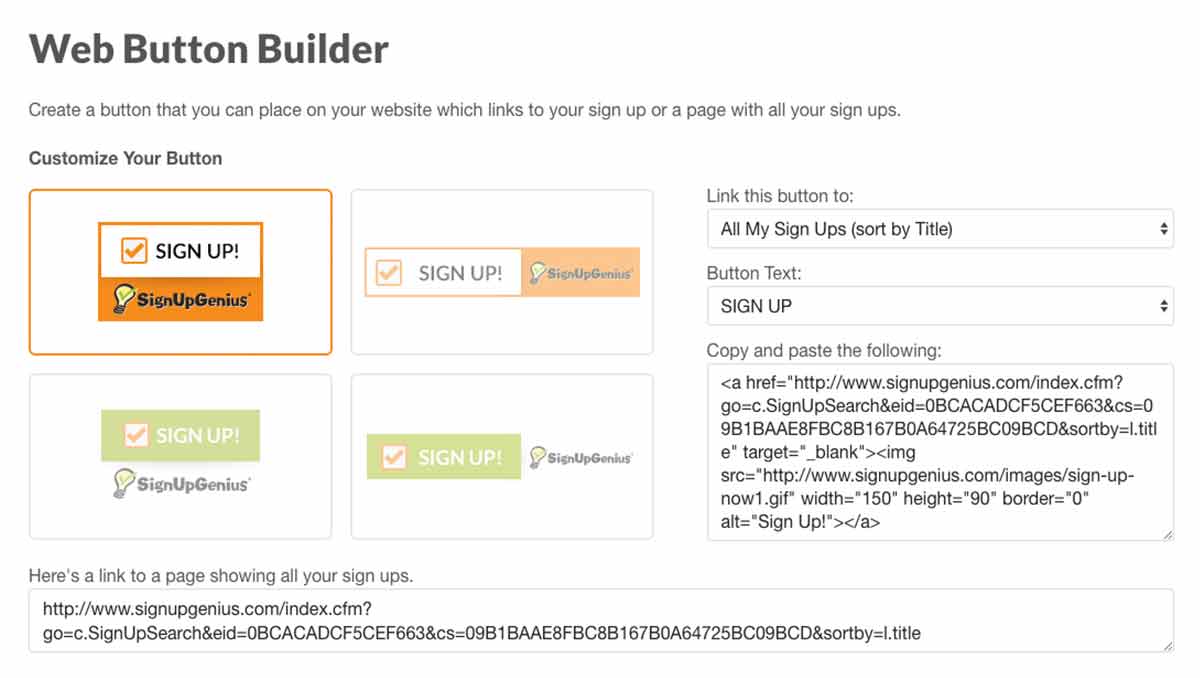 There you go! Now that you know all the ways to share it, your sign up is ready to conquer the world wide web.