Genius Hack: Keep Your Digital Calendar Organized with SignUpGenius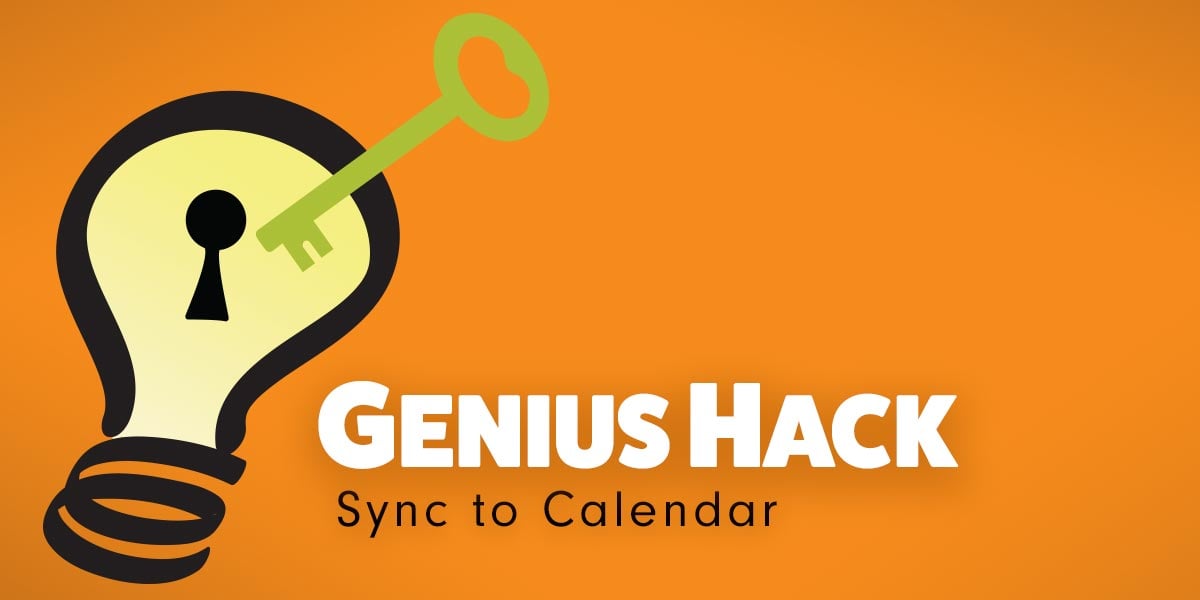 Do you need one digital spot to keep track of all your responsibilities? (After all, your volunteer opportunities and school, church and work commitments don't schedule themselves.)
SignUpGenius makes it simple to organize your busy schedule with a Calendar Sync feature that automatically places your sign up commitments on the digital calendar of your choice (Google Calendar, iCalendar, etc.) 
To access, all you need to do is sign into your account and click on the calendar icon next to your sign up commitments. (You'll see this under "Items I Signed Up For.") From there, you can choose to either add individual events to your digital calendar or all of your sign up commitments.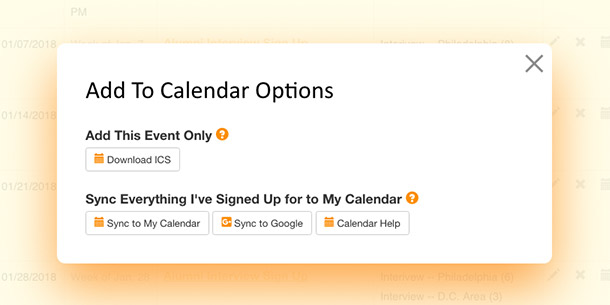 Voila! Once you choose to Sync Everything, your sign ups will automatically be added to your digital calendar now and in the future. 
Plus, if you simply want an easier way to sign up for a slot based on the date, you can use our Calendar View feature. You'll click on the Calendar View button at the top right of the individual sign up page — near where slots begin. You can also toggle back to the traditional List View whenever you prefer.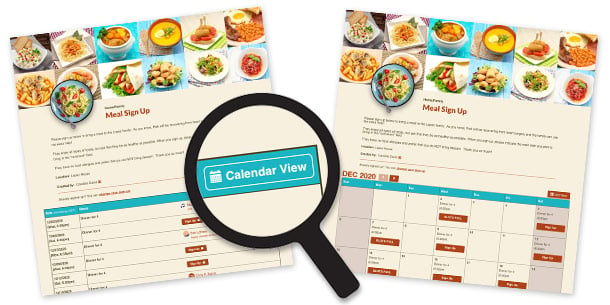 If you're creating a sign up, you can default to this view in the Settings tab of the sign up wizard. Go to the Preferences section and turn on Show Calendar View by Default.  
Need more advice or tips? Browse our FAQs for answers to common questions or contact our award-winning customer support staff.