Blog
/
Feature Tips
/ Genius Hack: Hide Names on Your Sign Up to Protect Privacy
Genius Hack: Hide Names on Your Sign Up to Protect Privacy
So you want to add extra privacy and security on your sign ups, but you're also a stickler for a simple and clean presentation? SignUpGenius has the tools to put your organizing-loving mind at ease.
If you need to keep client names confidential or nonprofit aid recipients' identities out of the public eye, we make it simple. You can protect your group member's identifying information easily by setting up the option to hide names in Step 5 of the sign up creation process. 
Set up your sign up like you usually would, but when you arrive at Step 5, click on the gray gear icon next to "Note: Only name and comment are seen by participants." After clicking on the gear, select the checkbox that reads, "Also hide the names from group members."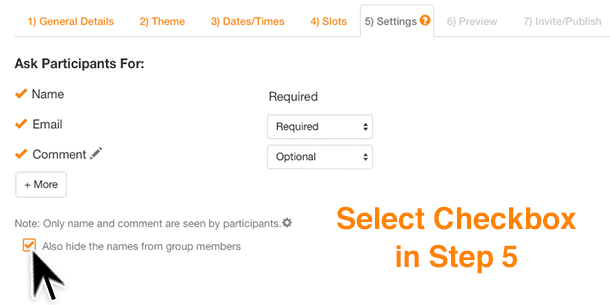 After participants sign up for a slot, it will simply read "Already filled" instead of displaying the person's name.
That's extra peace of mind for both you and your sign up participants. It's genius!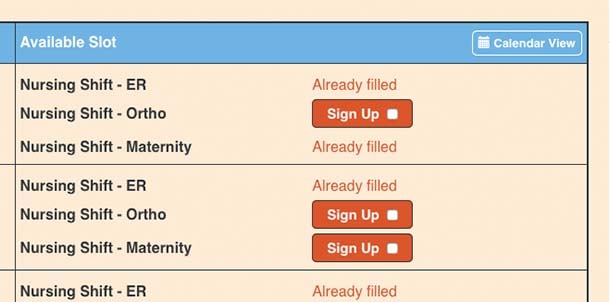 Need more advice or tips? Browse our FAQs for answers to common questions or contact our award-winning customer support staff. And stay tuned for more Genius Hacks.