Blog
/
Event Tips
/ Holiday Group Gifts the GENIUS Way!
Holiday Group Gifts the GENIUS Way!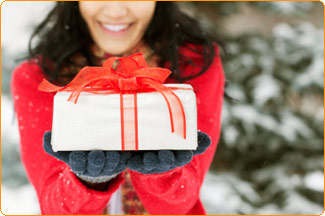 If you ever find yourself the one in charge of collecting money for a group gift, you know what a hassle it can be!  Whether you're organizing a Christmas gift for the kindergarten teacher or putting together an end-of-season gift for the coach – manually collecting the money is a huge headache. Not only will you spend a ton of time tracking everyone down, remembering who gave you cash or check, and trying to get people the right change… but inevitably you'll get stuck picking up the remaining balance when some folks never pay! Bah Humbug! It's enough to make your heart be three sizes too small! 

Never fear, Cindy Lou Who! This year, you can avoid the group gift nightmares and collect money through SignUpGenius. With SignUpGenius Payments, organizing a group gift is as easy as signing up volunteers! Here's how it works: 
Activate the collect money option on your account. Set up your SignUpGenius account so you can start collecting money.
 
Build a sign up at SignUpGenius just like you normally do… except now you will be able to designate your sign up slots as payment items. You can decide whether you want your group members to pay a set amount or whether you want them to choose how much they want to give.
 
Your group members sign up at SignUpGenius just like they always have and will have an additional step where they pay via credit card or PayPal account.
 
The money you collect is immediately available in your PayPal account and you can go buy that special person the fruitcake of his or her dreams.
Worried about the cost? SignUpGenius charges just 2.1% of the payment amount plus twenty cents per transaction. When combined with PayPal's credit card fees, you'll pay a total of 5% plus fifty cents per transaction. The good news is that studies have shown that the convenience of online payments usually brings a boost in money collected that far outweighs the fees involved – so you can save time while collecting more than you would if you do it manually!  
This year give SignUpGenius a try for your group gift and we'll handle the organizing while you kick back with a cup of organic eggnog!