NEW: 40 Fresh Themes for Your Spring Sign Ups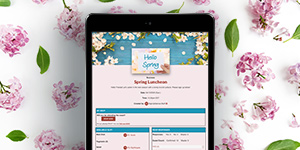 Spring into a perfectly planned season with new sign up themes!
From coordinating concession stand shifts to throwing a spring potluck, these designs will help you get ready for all the sunny events coming your way. You can even get a head start on planning a school field day or your church's VBS registration and volunteers.
Plus, want to get exclusive multi-image designs — and build customized themes? Upgrade to the right premium plan for you.