NEW: 50+ Themes for Your Fall Sign Ups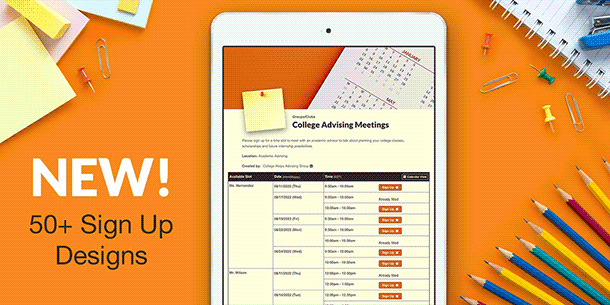 Stay organized — and look extra good — this fall with one of our fresh new sign up themes. 
From back-to-school open houses and company service projects to robotics club field trips and meal sign ups, these designs cover all your organizational needs.
All genius sign up creators can select from hundreds of free themes, and those with a premium subscription can access exclusive multi-photo designs.