NEW! Sunny Sign Up Designs for Laid-Back Summer Events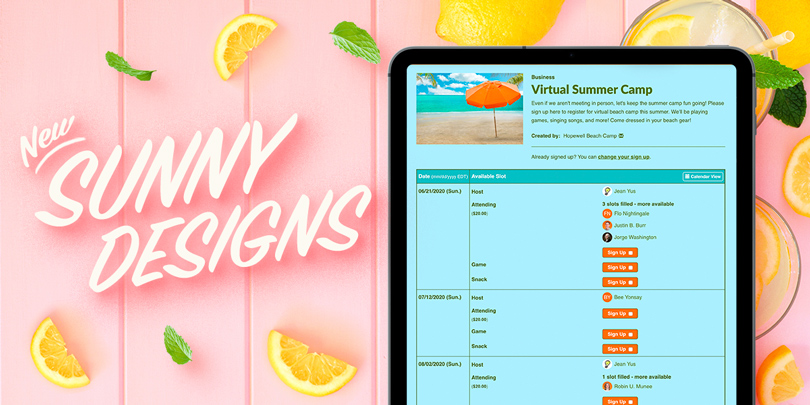 Dive into some laid-back summer planning with 30 brand-new sign up designs!
Bring your community together in safe and fun ways — from delivering ice cream to your neighbors and scheduling playground or pool time to coordinating camp craft kit pickup and organizing a lawn care schedule.
Choose from these themes or any of our hundreds of free basic themes. You can also get access to hundreds more of our banner or multi-photo designs with a premium plan subscription. Gold and higher subscriptions also gain access to a custom theme builder tool for creating your own unique designs.
We hope you have a breezy summer, geniuses!