Genius Hack: Create Custom Reminders and Confirmation Messages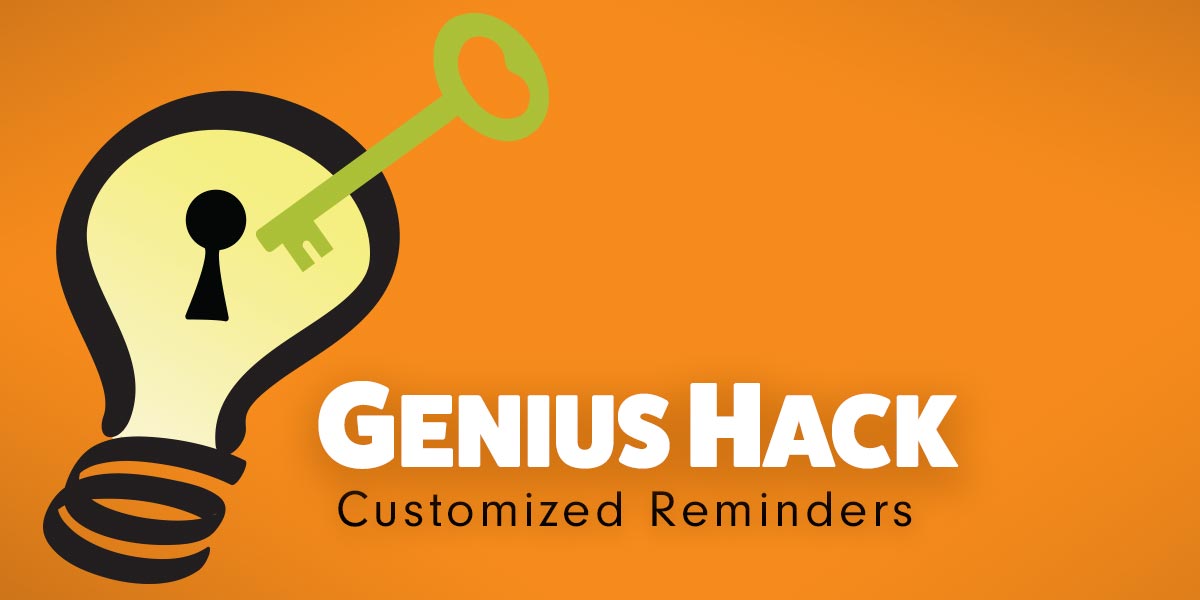 With genius organization power comes genius communication responsibility. Luckily, with custom notifications, it's easy to keep your participants in the loop and communicate extra information that will help your events run smoothly. No superpowers required.
Create Custom Notifications to: 
Send event volunteers extra information in their reminder emails — such as where to check in or what to bring.
Provide a "proof of sign up" for an event RSVP or registration.
Attach files to your email reminders. Helpful if participants need to bring a waiver or other document along with them.
Include a phone number or website link where participants can notify someone if they need to cancel an appointment or commitment.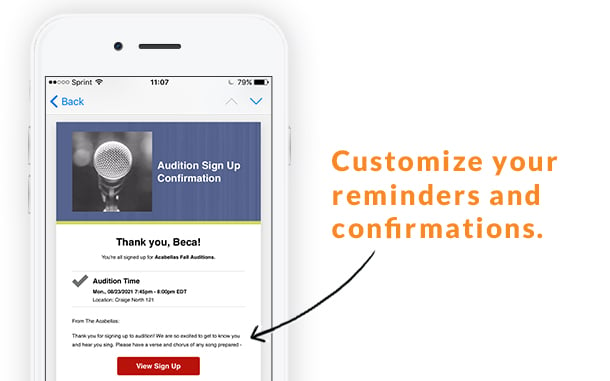 How To Get Started 
To get started with custom notifications, you'll want to create a confirmation or reminder template:
Log in to your account and go to the Messages tab.
Click the Compose tab and choose Email Template (available with paid plans). You can then create a reminder or confirmation email template.
From there, enter an email address for any "reply-to" responses. Genius Tip: Set up multiple administrators so that emails can be directed to a different leader in your group.
Enter the subject and the text of the message you want to send.
Add any attachments from the GeniusDrive if needed.
At this point, you can assign the confirmation or reminder to a sign up in the Select a Sign Up dropdown or you can save the template for future use.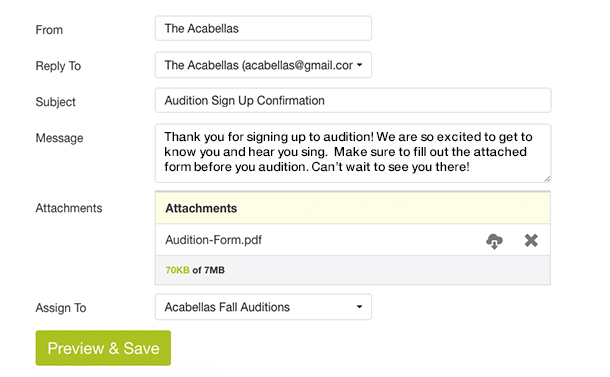 Your confirmation or reminder template is now saved and ready to do its customized job! If you need to edit it in the future, simply click on the Drafts & Templates tab in Messages.
Assign Custom Messages to Sign Ups 
To assign this template to a new sign up that you create in the future, navigate to the Settings tab for that particular sign up, scroll down, and expand 
Custom Confirmations Emails and Reminders
 under the Notifications area.

In that step, there is also an option to create a new custom template. Selecting that option will take you back to the Messages area, and you can create custom messages at the same time you create your sign up.
Once you have your custom messages set up, each participant will receive all the information they need, plus any attachments, in their confirmation or reminder email. 
Say goodbye to individually sending out countless emails to sign up participants, and say hello to super-smart communication!