Don't Stress! Your Fall Planning Guide is Here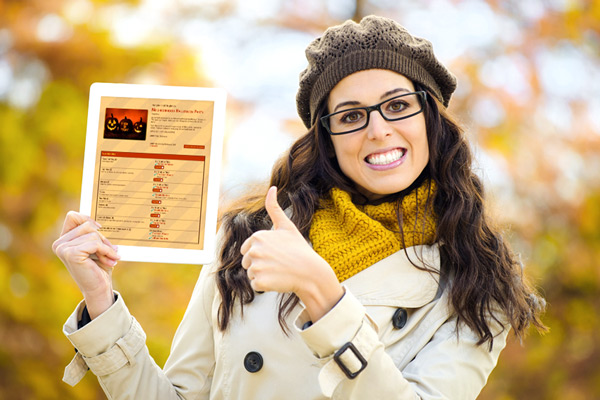 Between fall festivals, parent teacher conferences, soccer tournaments and end-of-year capital campaigns, the autumn planning season is humming. Looking at everything you're coordinating, it is no surprise fall is the busiest time of year for SignUpGenius users! That's why we're here to streamline your communications and organizing — whether that means planning the perfect class Halloween party or rounding up your workers for the annual flu clinic. 
Have No Fear!
SignUpGenius can help you tackle even the toughest project with no worries. Just look to our planning resources for inspiration.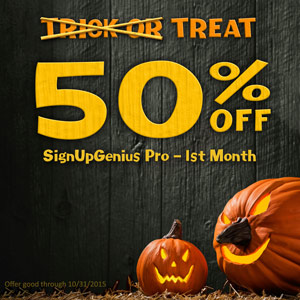 All Treats, No Tricks!
We might not have candy for you, but our sign up tools are even better! SignUpGenius offers the customization and personalization needed whether you're running the church food drive or a multi-day festival. Check out these great sign up ideas!
Don't pull your hair out this fall when the events start piling onto your calendar. SignUpGenius will have you smiling while you work through that to-do list!
Need an extra hand this month? There's nothing scary about getting your first month of SignUpGenius Pro half off!  Plus, watch our Facebook page for more special treats throughout October!