Celebrate Simplicity this November with SignUpGenius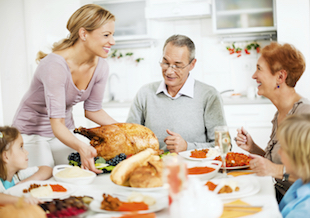 As fall activities wrap up and the holidays approach, it's no doubt November is a busy planning month for most families. That's why SignUpGenius is here to provide helpful resources for all your organizing needs! 
Gobble, Gobble
Thanksgiving is all about family and giving thanks, but it also makes for a lot of people to coordinate. Here are some great ideas for those planning a festive party or potluck, organizing a giving campaign, coordinating the office service project and more.

Put Your Best Foot Forward!
SignUpGenius can help you make a great first impression — or close out your season with a bang!
Let SignUpGenius do the prep work this holiday season. After all, you'll want to spend less time organizing and more time visiting with family and friends! What are you waiting for?