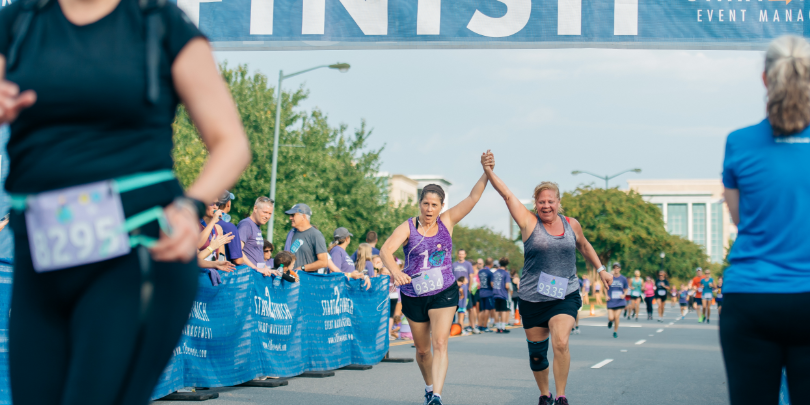 Nonprofits face unprecedented challenges as the COVID-19 pandemic impacts our communities. These organizations have adapted quickly to continue their world-changing missions while facing volunteer restrictions and declines in donations. We're checking in with several nonprofits doing critical work in our hometown of Charlotte, North Carolina, to find out how they are continuing to make a difference during this time.
The Isabella Santos Foundation (ISF) uses SignUpGenius to organize all their volunteer needs. They were preparing for their annual spring fundraising events and finalizing plans for the rest of the year before the pandemic began. ISF is dedicated to raising funds for research for rare pediatric cancers, and charities that directly impact the lives of children with cancer. ISF was founded in honor of Isabella Santos from Charlotte, who passed away from neuroblastoma.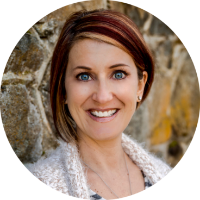 Karen Murphy
Karen Murphy, Director of Sponsorships at ISF, shares how COVID-19 affected their 2020 plans and how revamping a signature event can help grow their support.
SignUpGenius: What was the first impact of COVID-19 on your nonprofit?
Karen Murphy: We had back-to-back events scheduled in March and sadly due to COVID-19 we had to cancel our Breakfast at Tiffany's – Shine Bright for Pediatric Cancer events. That week would have been one of our biggest fundraising weeks of the year with a goal of raising nearly $450,000 between the two days of coffee events and the Jersey Mike's Day of Giving. ISF was also going to be the beneficiary of several scheduled events and programs with our partners. Sadly, these too got canceled, and due to the economic impact of COVID-19 might not get rescheduled until 2021.
Although many of our plans got canceled, our team remains hopeful and dedicated to staying focused on bringing change for families fighting pediatric cancer. It is also important to us to support the businesses that support us and to share acts of kindness and goodwill being done in our community. We have spent the last couple of months highlighting our sponsors and supporters in #FeelGoodFriday stories that help us all remember we are in this together and lifting each other up during these uncertain times.
SUG: How did you shift your events and fundraising strategy?
Murphy: Early on we turned our focus to requesting donor support through Facebook fundraisers, general donations, and helping us to spread awareness. We recently made the tough decision to move our annual 5K Run and Brunch for Kids Cancer to a virtual event. Our #1 goal is to help kids fighting to beat cancer, grow hair, and live their dreams. We can't achieve that if we aren't doing our part in helping protect cancer families who are immunocompromised during this time.
Our 13th annual 5K Run & Brunch, The Virtual Edition will prove: "We can't stop. We won't stop" fundraising in honor of Isabella and all of our little cancer warriors! In addition to the virtual race element, we plan to have fun with brunch because we still have something to celebrate as we help children fighting cancer. After registrants complete their own Walk/Run 5K, we are encouraging them to support a local restaurant for their favorite take out meal or host brunch themselves! We have developed a special brunch themed incentive program to take our P2P fundraising program up a notch.
This year more than ever, we need to come together as a community and support one another. Our concept is Run with us from a distance, Brunch with us from afar…but let us Come Together now to make an impact like never before. We hope you will join us!
SUG: How has the pandemic affected the people you serve?
Murphy: This time of quarantine and self-distancing is nothing new to the families and kids fighting cancer. During treatments, they can go months staying inside and away from friends and other family in order to protect their immune systems. The only difference for them now is that they aren't having to watch the rest of the world go about living their full lives. This is giving others a tiny glimpse of what it is like for a cancer family.
During the pandemic, we have been concerned about the future of ISF and our ability to impact kids fighting cancer. We want to remind everyone how essential nonprofits like us are. Pediatric cancer doesn't stop, no matter what is going on in the world, and neither will we. These kids and their families need us. And we hope others continue to support us, as we have continued to support amazing organizations that impact pediatric cancer families. We granted a wish for a child through Make A Wish and we adopted the Ronald McDonald House Charlotte playroom for 2020 to help provide books, games, toys and more for the families to enjoy while staying at the house due to being forced to travel for medical needs.
SUG: What initiatives are most important for your nonprofit during this time?
Murphy: ISF's mission has always been to create change for kids with cancer through impactful giving. We are dedicated to improving rare pediatric cancer treatment options in an effort to increase the survival rates of kids with cancer. We have committed 5 million dollars to build a brand-new treatment program and clinic at Levine Children's Hospital… the ISF Rare and Solid Tumor Program, and one of the top doctors in rare pediatric cancer has come to Charlotte to lead our program! This is huge news for the cancer community! The pieces are falling into place for new clinical trials and research to pave the way towards better and real hope for our little cancer warriors. So please, register to run in our virtual race, create a race team, join our Brunch Club P2P fundraising group, set-up a Facebook fundraiser, click Donate Now on our website, spread our message… so many ways to get involved and join us to further our mission.
SUG: How can volunteers still support your mission?
Murphy: While we won't need the 100+ volunteers we normally do on race day, there are still many ways people can help ISF. Since our race is traditionally bound to participation and volunteers from the Carolinas, going virtual will help us broaden our reach. We need people volunteering their time to share our message, build race teams, register for the virtual 5K and post pictures on social to spread the word, join our newsletter to stay informed and support in whatever way moves them. There are lots of ways to support our pediatric cancer mission and every bit helps.
We're grateful to the Isabella Santos Foundation for sharing their experience and supporting lifesaving research for rare pediatric cancers.