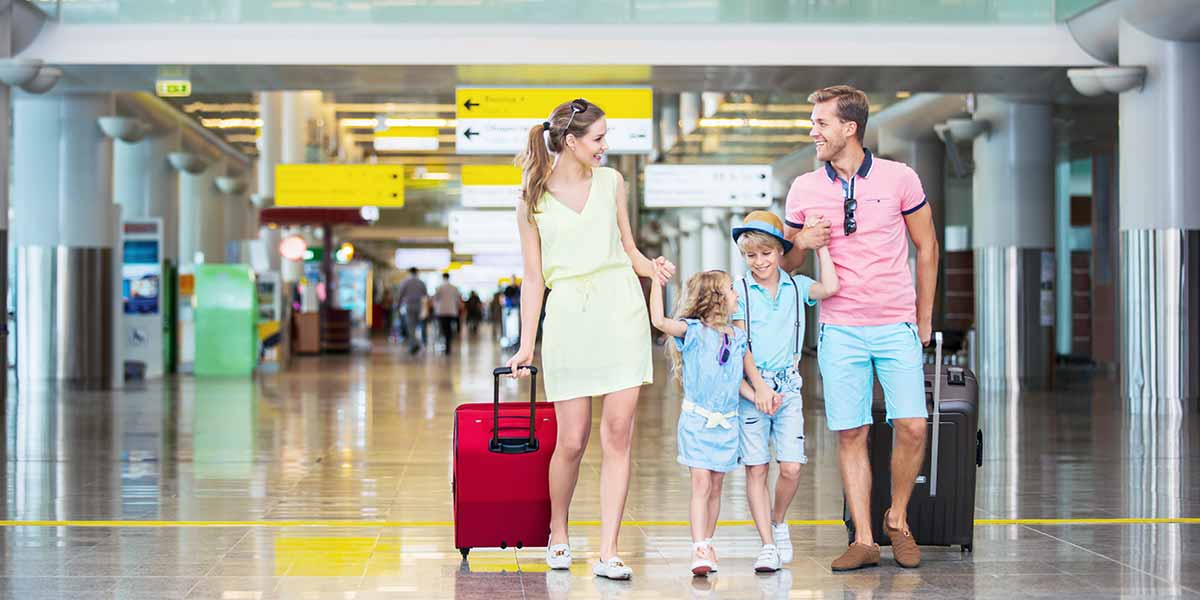 Sandy Nussbaum-Giercyk is an authorized Disney vacation planner with Instant Impressions Travel Services. She's worked in the travel industry for 16 years and has spent the past five helping people plan their dream Disney vacations. She's coordinated more than 70 trips to destinations including Walt Disney World, Disneyland and Disney Cruises.          
SignUpGenius caught up with her for advice about planning a family vacation.
SUG: What are the three most important factors to consider when planning a family vacation?
Nussbaum-Giercyk: Time of year, pace of vacation and who to include.People often pick a time of year just because of a school break or other holiday. It's important to give consideration how that will impact price and crowds as well as ease of getting away from other obligations.
Disney especially brings up the idea of bigger family trips. We encourage people to think about the boundaries up front. For example, do you want connecting rooms; do you want to be together all the time; do you just want one meal together, etc.
Pace of vacation, including getting up early, staying up late and the amount you want to squeeze in the middle often impact the destination. Walt Disney World is a great vacation, but not if you want to sleep in and avoid crowds. (Then Disney's Aulani resort is a better fit.) There is a perfect vacation for everyone. 
SUG: How far out should you start planning?
Nussbaum-Giercyk: Trips can be planned on a week's notice, but sometimes as much as two years out. Each Disney destination has a timeline that gives you "best availability," but working with a knowledgeable travel professional can be key, especially for last-minute trips. 
SUG: What are the best planning tools or resources you would recommend?
Nussbaum-Giercyk: Talk to people you know — it gives you a better idea of where the recommendation comes from. For example, are they similar to you in family size, budget, etc.? Avoid message boards. While they can have some great information, they are filled with misinformation or people with very different needs and perspectives than you. 
Most travel professionals do not charge any fees. They are commissioned by the vendors. Getting you the best deal and a perfect vacation is in their best interest for you and future referrals. Always ask, "When is the last time you were at the destination?" If the agent hasn't been, generally they are not going to be your best resource. 
SUG: When a family is on a budget, where are some areas they could potentially save money?
Nussbaum-Giercyk: Ask your travel agent if there are lower-priced seasons or better pricing for longer stays. Think about your trip and where you will see value. Will you be in your hotel enough to need the bigger space? If you are paying extra for a view, will you be there to enjoy it or will you only be in the room for sleeping?  Can you get a location farther out and use a cab or Uber to save money? 
SUG: What are the items you should NOT skimp on?
Nussbaum-Giercyk: Never spend your whole budget in advance. If your travel plans take up all your vacation money and you have no discretionary spending money, you most likely will not be happy. Try to put things in perspective — if you pay $12 for two hours at a movie, why hesitate on $15 to go into a theme park for an extra half day. 
SUG: What are the most common mistakes you see by those planning trips?
Nussbaum-Giercyk: Flights — Two common mistakes: Don't save a few dollars by changing planes or taking a connecting flight. Think of your vacation time as an hourly rate of enjoyment. If you save $30 a person but you spend an extra three hours traveling each way, it isn't worth it. That doesn't even account for the second chance of flight delays.  
The second mistake is taking the first flight in the morning, so "you'll have a whole day" at the destination. Yes, it is great you will land by 9 a.m. However, the flight left at 6 a.m., so you left your house at 3:30 a.m. and woke up at 2:30 a.m. to get ready.  It's now 2 p.m. and everyone is exhausted! Plus, young children are now way off schedule before you even start. 
SUG: Anything else that you'd like to share?
Nussbaum-Giercyk: Besides the everyday things you think of, your carry-on bag should always include a change of clothes for everyone (just in case) and an outlet strip for charging devices. If your suitcase is full but underweight, bring space saver bags with you. We use them as laundry bags, and then they make space for souvenirs on the way home! 
Want more advice? Check out these 50 Disney World Tips for Planning Your Next Family Vacation.