Share Your Sign Up Story for a Chance to Win $100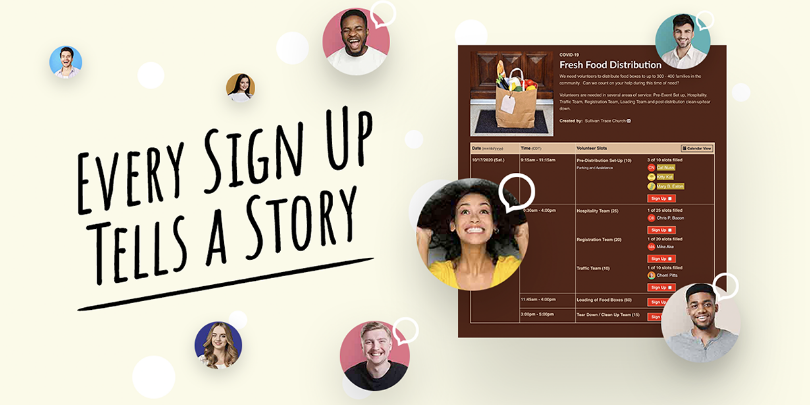 During the COVID-19 pandemic, you have stepped up to help in countless ways. From food bank volunteers to teachers transitioning to virtual learning, people are using SignUpGenius to stay connected and give back in the midst of uncertainty. Groups have adapted their events with social distancing and virtual options, uplifting their communities even when it's safest to stay apart.
Every sign up tells a story, whether it's an online sign up or an act of kindness to someone in need.
To celebrate the generosity shared during this time, we're kicking off our "Every Sign Up Tells A Story" giveaway. We invite you to share how you or someone you know is signing up to make a difference, whether it's bringing groceries to a senior citizen or working on the front lines. We'll randomly select 25 entrants to win a $100 Visa gift card!
Thank you for continuing to show the power of groups to change the world, one sign up at a time.