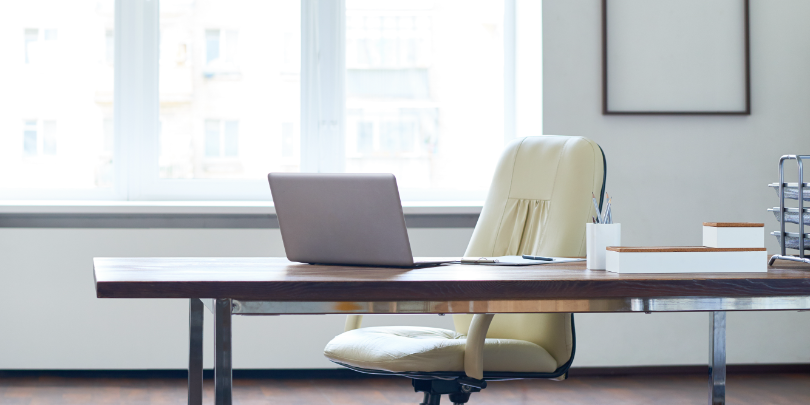 When you're planning large-scale events, you're going to need to build your own custom sign up software or find a white-label solution that will give you the same capabilities and branding — without the time and cost of developing your own.
If you are looking for an enterprise-level sign up form solution, we've got you covered. Check out our list of five features that give you a custom registration solution at a fraction of the cost of developing your own. Additionally, check out this video displaying some of these features.
Portal Page
Need a landing page to
host multiple sign ups
that you are managing? With our
portal page feature
, you can create a custom landing page to communicate information and attach multiple sign ups.
People can visit the portal page and browse information and all the sign ups that you select and link to the page. You can customize sections on the page and even attach forms or other documents. This page becomes the go-to location for all your sign up communication.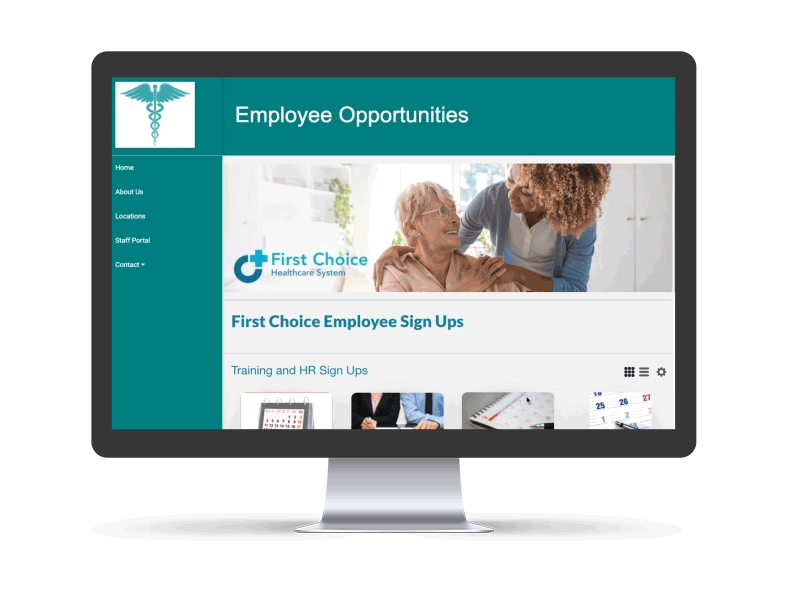 Remove SignUpGenius Branding
Eliminating SignUpGenius branding from the page will give you a white-label template that you can then brand and design to match your organization. Though hosted by our software, your sign up will have the look and feel of your own website.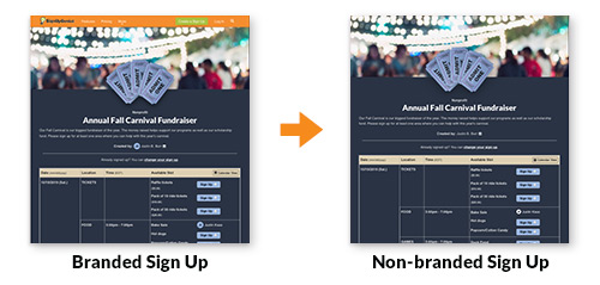 Embed Sign Ups
Embedding a sign up
allows you to place it directly on your website. Once you've created a sign up, you can copy the provided snippet of code and add it to your website code. The sign up will live on your website and participants can sign up directly on it.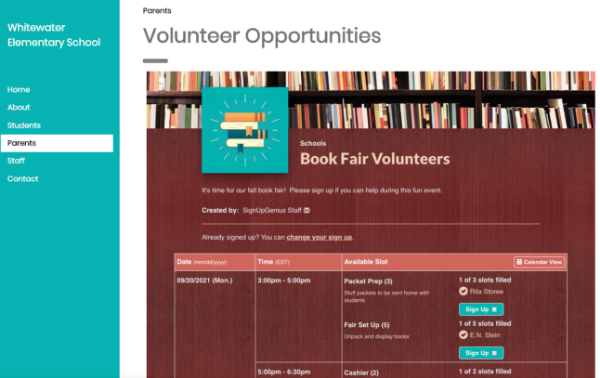 Custom Branded Themes
With our software, you can build custom sign up forms and templates for a variety of events. The
theme builder feature
gives you the ability to customize the design of the sign up.
You can match the colors and branding of your organization or website. Load your logo or other images to match your event or brand. This way, the sign up form has the look and feel of your own website.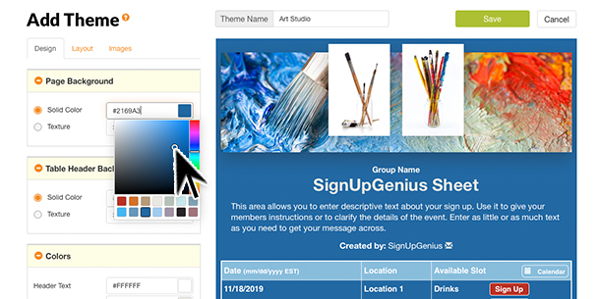 You can also remove all images and change the background color to give the form a more general page feel.
Access to SignUpGenius Enterprise also gives you access to all of our standard premium features, making this a powerful tool for organizing groups, hosting event registrations or scheduling appointments. It's the perfect combination of powerful and easy!
Custom URL
Want the sign up to remain on the SignUpGenius site? You might find our
custom URL feature
a handy option. You can customize the URL to make it easier to share.
The feature is an easy selection found as a part of the sign up process. Once you publish your sign up, you can select the option and enter your custom URL or generate a shortened link to your sign up.

Ready to start a conversation and get set up in minutes? Connect with a rep today.