My Other Life
As you may or may not know, in addition to to my work at SignUpGenius, I still occasionally do some work as a film/video director. I usually am involved in a couple big projects each year. I just got notified that two of my projects from last year were awarded a Bronze Telly from The Telly Awards!
The first project was a corporate video for a technology outsourcing company called TITAN. The interesting thing about this video is that I had to find a way to create a global-themed video without the budget to shoot international footage. I ended up writing a script that allowed me to build 90% of the video from stock footage and graphics I created. For a business video, it turned out pretty well. If you are interested in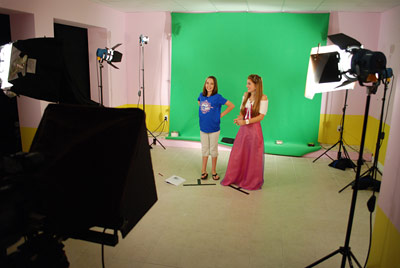 business technology... or if you are having trouble getting to sleep some night, you can check out the finished product here.
The second Telly was for some videos I produced for a Christian youth sports ministry called Upward. This organization helps churches organize their own sports league under the Upward banner. There are half a million kids that are involved in Upward Basketball, Soccer, Football, or cheerleading each year at churches all over the nation. I had the privilege of writing and directing 30 videos that were used to reinforce the Bible memory verses that the kids learn each week at practice. It was a very fun concept where the kid actors travelled around the world to a new location each week to review the verse. We used a green-screen to transport the kids into exotic locations. Here are two sample videos for Football and Soccer. And one fun-fact... my daughter is the kid host for soccer. She's a hoot!
Film/Video has always been a passion of mine, so it's a blast for me to be able to do some projects each year. Don't tell anyone... but we've even been developing some exciting videos for SignUpGenius. Shhhh. It's top secret and I can't tell you about them or I'd have to kill you. But maybe you'll see them this fall...