Blog
/
Inspiration
/ Volunteer Spotlight: Samaritan's Purse
Volunteer Spotlight: Samaritan's Purse
We're celebrating National Volunteer Week at SignUpGenius by recognizing some of the hardworking volunteers who power our communities. We reached out to our four partner organizations, and they shared who is making a difference in the lives of others.  
Meet our third organization, Samaritan's Purse, a nonprofit that helps victims of war, poverty, natural disasters, famine and disease.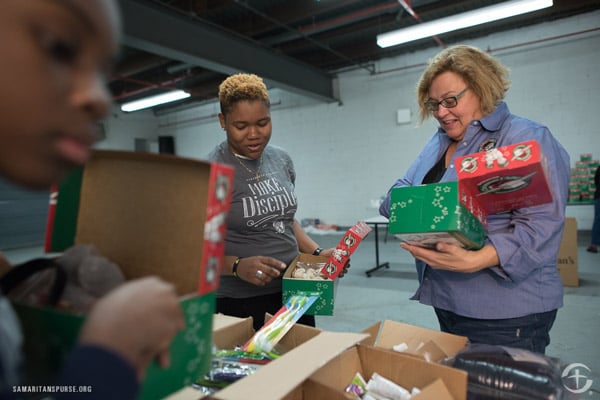 About Samaritan's Purse: Samaritan's Purse is best known for its Operation Christmas Child program, which sends shoeboxes with gifts and supplies to children around the world. OCC has more than 500,00 volunteers worldwide, with more than 100,000 of those in the United States. The Carolinas has 779 volunteers with 39 in Charlotte.
About 35,000 volunteer come to the Charlotte Processing center over a three to four week period to process the shoeboxes before they are sent around the world. National Collection Week will be held November 16 through 23 this year."Our volunteers are the backbone of our ministry. There is absolutely no way we as staff could reach the multitude of people that we are able to reach without the efforts of our volunteers," says Regional Director Keith Burney. "As 1 Corinthians 12:27 says, we believe that the volunteers and staff together make up the body of Christ. To say that it's a blessing to serve beside our volunteers would be an understatement." 
Thanks to Samaritan's Purse volunteers for their selfless service. That's genius!