SignUpGenius Serves Operation Christmas Child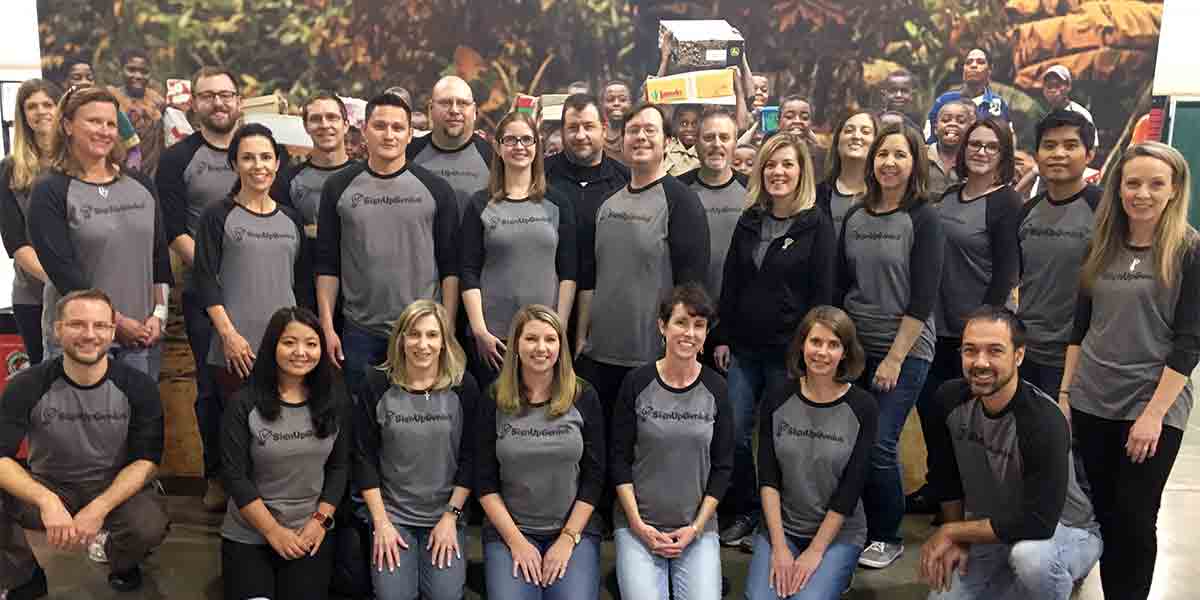 SignUpGenius staffers put their Santa hats on early this year — gathering at the Operation Christmas Child warehouse in Charlotte to fold T-shirts that will be shipped overseas for needy children. 
Operation Christmas Child is part of the nonprofit Samaritan's Purse, which is one of SignUpGenius' four main giving partners. We donated more than $22,000 to the nonprofit last year and also packed shoeboxes for its annual holiday push. Sign us up for the gift-wrapping station anytime! 
During the busy Christmas season, one thousand people can pack the warehouse at a time, and more than 40,000 people volunteer during a three-week period. Shoeboxes filled with gifts and hygiene essentials are sent to more than 100 countries across the globe to bless children. 
SignUpGenius is honored to partner with an organization that is truly changing the world.