SignUpGenius Named a North Carolina Best Employer: Why We Love What We Do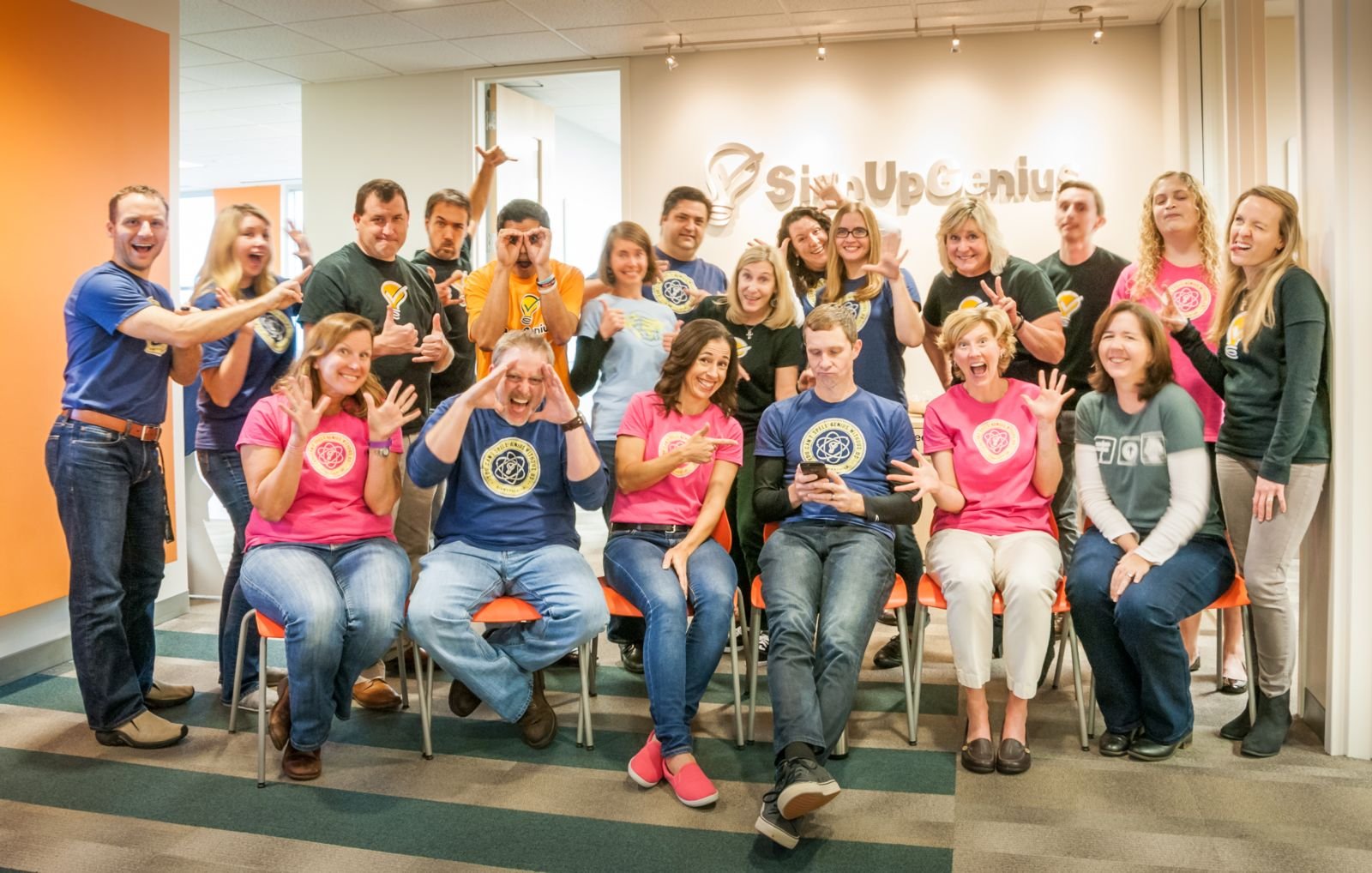 We really enjoy coming to work at SignUpGenius. And it's not all about the free snacks, smart co-workers or even the 401(k) match and flexible schedules.  
SignUpGenius was recently named one of the 2016 Best Employers in North Carolina, determined by a two-part survey process by the Society for Human Resource Management – N.C. State Council and Best Companies Group. What's our secret sauce? 
Having a strong mission is part of our core identity and culture. SignUpGenius exists to empower people to change the world by making it simple to organize groups. We are constantly inspired by the ways people use our tools, and that helps give us all purpose, whether we're building new tools, answering customer questions or paying the bills. 
Here are some thoughts from a few of our Genius employees about why they love showing up every morning:  
Kate White, marketing strategist:
"The desire to serve others is embedded in to all that we do at SignUpGenius and that's important to me. From helping each other succeed, to assisting those who use our product, to serving in our local community and giving to organizations in need all over the world - well, you just don't get those opportunities everywhere. It feels like we are part of something so much bigger."
Steven Borders, support analyst:
"I love that each day we play a part in helping people change the world. This company is helping people do big and small things that matter, each and every day. This is a company that is dedicated to its customers and its employees. I love that we contribute our time and our profits back into the community. I feel privileged to a part of this company."
Amy Tidwell, senior support analyst:
"Working for SignUpGenius has given me the opportunity to peek at all of the amazing things people are doing locally, nationally and even internationally to change the world. As a support analyst, I get to interact with our customers and see how they are able to organize items for those in need, coordinate large tournament events and plan school festivals for the benefit of others. Because our company is focused on helping people, the work is rewarding and inspiring. Plus, we have A LOT of fun doing it!
SignUpGenius is honored to be recognized as an outstanding workplace. We're thankful for all of our outstanding users who help give our jobs purpose and meaning.