Look Who's Talking about SignUpGenius!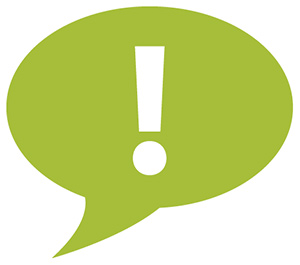 At SignUpGenius it's always so rewarding to hear from our users who have wonderful things to say about our sign up service! Check out what these users have to say: 
"We started using (SignUpGenius) last year for our school fundraiser and other school activities. Volunteerism is up significantly...And it's so much easier to organize."
- Terri T., Silver Spring, Maryland 
"Been using your website for the past 6 months and what a time saver it has become!! I'm a Director of a non-profit charity (B.R.A.K.E.S.) and we have been using this tool to coordinate our volunteers, plus schedule a data base of 150 driving instructors from all over the country. THANK YOU for making my job easier - great website!"
- Matt R., Concord, NC 
"This is the most outstanding site I have found in my seven years as chairperson of our volunteers. Compared to using paper sign up sheets....NO COMPARISON! Not only did we get 20% more volunteers than in previous years, the whole process of scheduling, tracking and reporting was so much easier. Thank you!"
- Jan C., New Berlin, WI 
"I have never used an easier website or managed my Career Day speakers (all 185) any smoother than when I used Sign up Genius. I was skeptical about how it worked but every email I sent the support staff was answered quickly and with valuable suggestions on how to make my sign up exactly what I needed it to be. The spreadsheets are perfect. Now I tell everyone and use it for the PTSA meetings, my daughters Photography Booster and hope to use it soon with her soccer team. I love you guys for creating this amazing tool!"
- Jeanny L., Miami, FL 
We'd love to hear from you! Tell us what you are organizing this fall HERE.
To take advantage of our Fall Promotion, and learn more about SignUpGenius Pro, click HERE!