Look Who's Talking… about SignUpGenius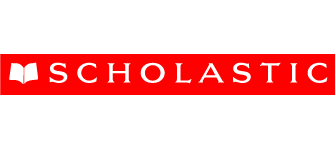 The word is out! It's no secret that SignUpGenius is used by teachers to coordinate parent teacher conferences, class volunteers, parties, fundraisers and more. Since we are here to lend a helping hand to so many schools across the country, we are always looking for new ideas and resources to help users get creative in the classroom. When we stumbled upon this article on Scholastic.com, we were impressed by the great ideas on how this teacher incorporates a classroom economy system to manage and reward behavior and student job contributions. We were also thrilled to be mentioned by Scholastic as the perfect tool to manage parent volunteers in the classroom! Scholastic blogger Lindsey Petlak says, "To make requesting and managing parent/community volunteers painless and efficient, I use SignUpGenius." Thanks Lindsey for spreading the word about SignUpGenius! You can read the full article HERE. 
How about these other recent RAVE reviews by teachers? 
"I love this website! My teachers love it! I am in an online school, and we do our tests online, so this makes it SO MUCH easier than emailing everybody, and then forgetting what time they need to be there. THANK YOU GUYS SO MUCH!!!!!"
Katharina Burke, Jacksonville, FL 
"Just a note of thanks for the use of your website. I work at a middle school and your site successfully managed hundreds of parent/teacher conferences… feedback from the community was supportive of this process and appreciated its efficiency."
Charlie Vonk, Grand Rapids MI 
"I am a teacher... What a great way for me to organize my parent volunteers. It was very easy to use, looked great and has saved me lots of time! Thank you for making such a fabulous resource!"
Donna Guzman, Snohomish, WA 
Have something to share with us? Please do so by commenting below or writing to us HERE. Thanks for making it an honor to serve your organizational needs here at SignUpGenius!