SignUpGenius is in the News Again!
SignUpGenius has been enjoying a little time in the spotlight again...this time on Fox News Charlotte and in USA Weekend.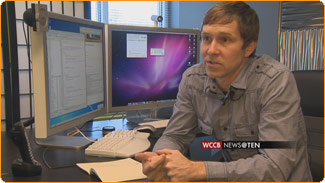 When the SignUpGenius staff are out and about around town, we often enjoy people's surprised reactions that our sign up service, which they use at their churches, non-profits, sports leagues and schools, is located right here in their very own Charlotte, NC. Recently, news anchor Terrance Bates of Fox News Charlotte was one of those who got excited to discover the online sign up service he had been using in his personal life was based in his own backyard. It was encouraging to be recognized by our local news as a company that benefits our community.

Of course, we also enjoy being recognized on a national level by the media. We were happy to offer a little potluck planning expertise in USA Weekend's Reinventing Potluck article and be recommended as a great tool for organizing potlucks online. You might have seen the article as you were savoring your very own potluck on Easter Sunday!
As much as we enjoy being recognized by the media for saving people time and helping them organize important events, what we like even better is hearing from you, our satisfied users. If you'd like to share how SignUpGenius has helped your organization, you can share your story HERE. 
Also, make sure you join SignUpGenius on Facebook, Twitter and Pinterest to keep up with the latest news, resources and contest opportunities that we have available. We look forward to connecting with you!