SignUpGenius Gives to Operation Empower Liberia Trip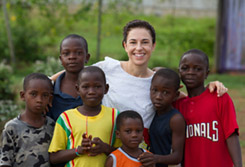 Recently SignUpGenius got personal with its mission to empower people to change the world by making it easy to organize groups. Caring for orphaned and indigent children is one of our passions, so we were excited to donate funds and send a team member on a mission trip to Liberia, West Africa to work at two mission homes maintained by African Christians Fellowship International.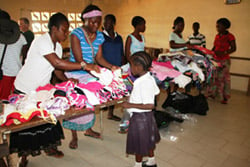 The team was encouraged to see that a sponsorship program and self-sustaining initiatives like an agricultural program have been taking root and greatly benefiting the children. In the past two years, the kids have transitioned away from being malnourished and are putting on weight and inches at a healthy rate.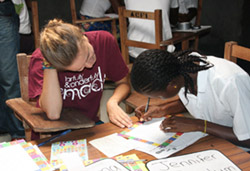 While in Liberia, team members spent time building relationships with the children through sports and games, VBS activities, and helping the kids write letters to their sponsors. The team was also able to encourage the staff with a special ceremony in their honor as well as with leadership and teacher training.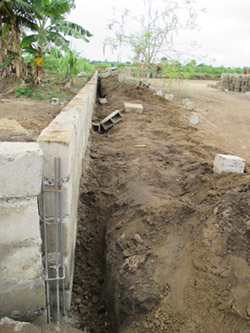 Funds that were donated by SignUpGenius are being used to build a 
security wall around The Oscar and Viola Stewart School for the Deaf as well as provide much needed medical and school supplies for the children.
We recognize that we are able to give to causes that are important to us because of you. So thank you! We'd love to hear from you. Leave a comment below to tell us how SignUpGenius is helping you change the world…one sign up at a time.