SignUpGenius donates $40,000 on Giving Tuesday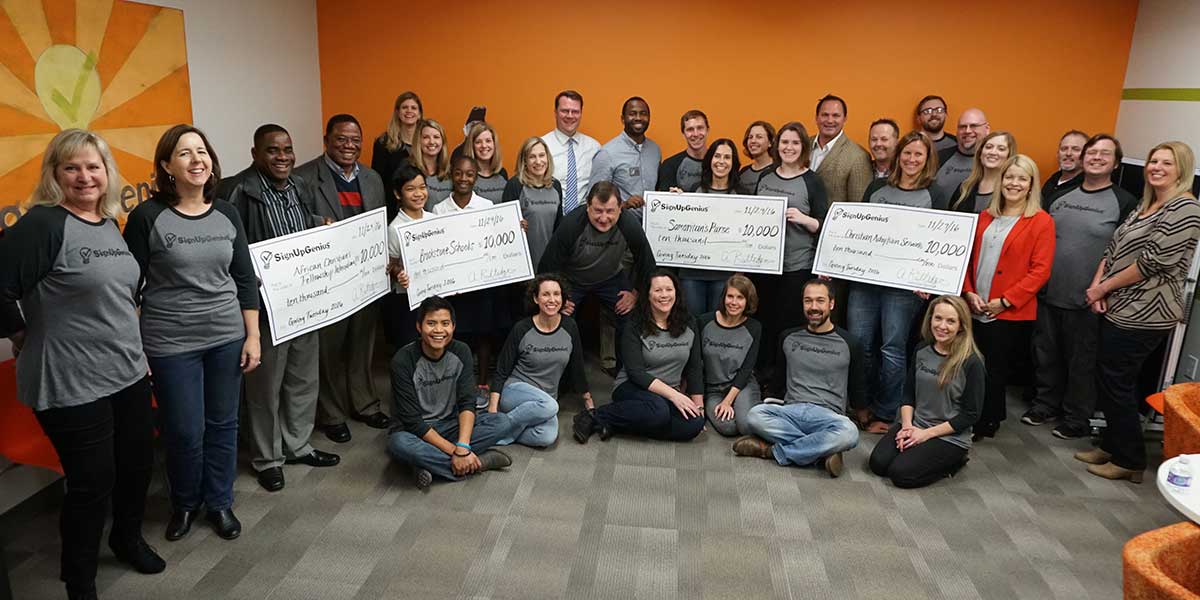 Move over Black Friday and Cyber Monday. Today is Giving Tuesday, a day we annually celebrate in a big way at SignUpGenius. Giving Tuesday is a movement that encourages us to pause during the holiday rush and give back to nonprofits that are changing the world. And at SignUpGenius, we're all about shining a spotlight on world changing organizations.
To celebrate Giving Tuesday, SignUpGenius donated $40,000 ($10,000 each) today to our four key giving partners, Brookstone Schools, Samaritan's Purse, Christian Adoption Services and African Christians Fellowship International.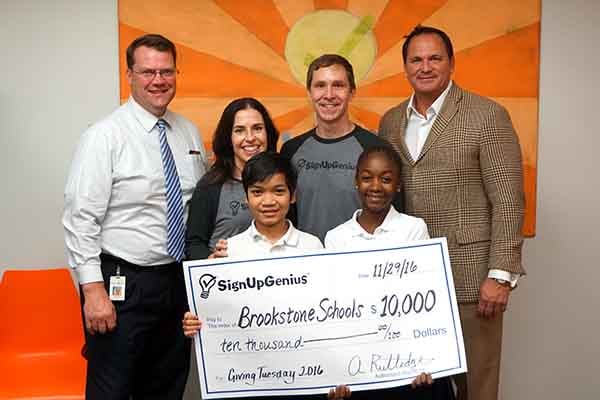 We welcomed our partner nonprofits to the SignUpGenius headquarters in Charlotte, N.C. this morning where representatives shared their nonprofits' highlights from the past year and received their $10,000 donation checks. One thing all four of these organizations have in common is that they provide crucial services to vulnerable and at-risk children in Charlotte and across the globe. Check out the other great organizations that SignUpGenius supports on our giving page.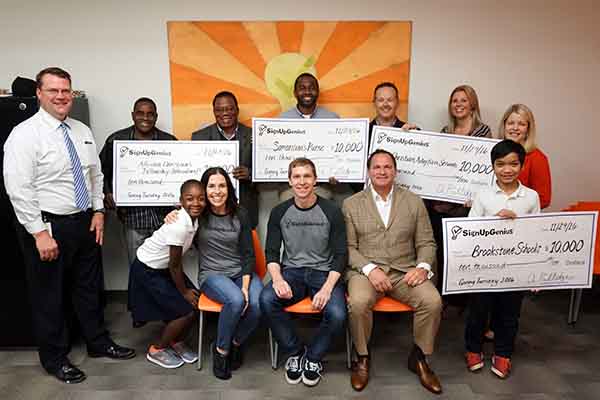 Of course, we aren't the only ones participating in Giving Tuesday. Many of you, our favorite group organizers, are as well. If you haven't already signed up to let us know which of your favorite nonprofits you're supporting today, we'd love to hear from you on our Giving Tuesday sign up. Thanks for all you do with your time and money to encourage the spirit of giving during the holidays!