Volunteer Spotlight: Christian Adoption Services
We're celebrating National Volunteer Week at SignUpGenius by recognizing some of the hardworking volunteers who power our communities. We reached out to our four partner organizations, and they shared someone who is making a difference in the lives of others.
Meet our fourth "genius" volunteer who works with Christian Adoption Services, a nonprofit that helps match children with adoptive parents. The agency has helped place more than 2,000 children domestically and from 18 foreign countries.
Genius Volunteer: Sharon Han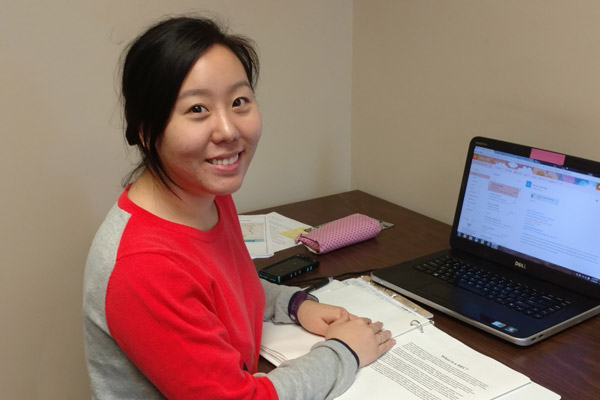 About Sharon: Sharon has been a student intern through UNC Charlotte since May 2015. Sharon works with our international team in completing adoptions from the Philippines, Poland and the Czech Republic. Sharon is involved in casework, program development and child advocacy. Sharon will graduate with her Master of Social Work degree in May 2016, and we are very proud of her accomplishments this year!
Sharon has learned the international adoption process over the past year and is an asset to our team. She is a dedicated, professional and enthusiastic social worker. She accepts challenges head-on and usually finds a solution in an amazingly fast time frame. Sharon is very detail-oriented and that makes her a great fit for the level of writing and proof-reading of documents and assessments that is required in this position. She is able to clearly communicate verbally and in writing with staff, clients and colleagues. She is able to represent the agency at community events and is a bright and kind face of the agency. Sharon works well with families and is a strong advocate for children waiting for forever families.
Sharon in Three Words: Intelligent, Dedicated, Enthusiastic
As a thank you to Sharon for her selfless service, she will be receiving a $100 gift card. That's one genius volunteer!