Volunteer Spotlight: Brookstone Schools
We're celebrating National Volunteer Week at SignUpGenius by recognizing some of the hardworking volunteers who power our communities. We reached out to our four partner organizations, and they shared someone who is making a difference in the lives of others.  
Meet our first "genius" volunteer from Brookstone Schools, a nonprofit, private school in Charlotte, N.C., that provides a Christ-centered education for underprivileged urban students.
Genius Volunteer: Linda Myers (photographed on right, in blue)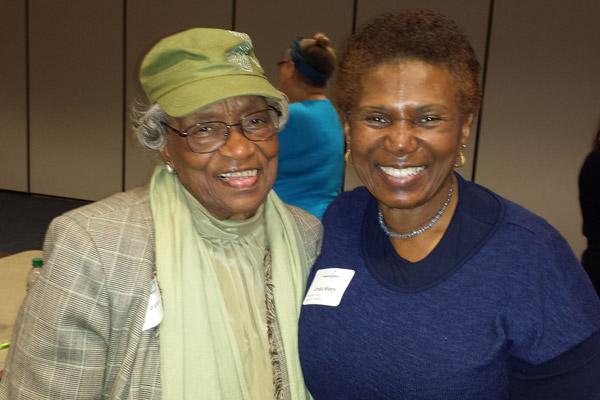 About Linda: Linda Myers has been a part of the Brookstone Schools family for more than five years, first as a grandparent of a student. However, she has remained a crucial part of the Brookstone lifeblood even since her granddaughter has moved on from Brookstone. Linda faithfully prays for Brookstone Schools with zeal and confidence that the Lord has immeasurably more to do through this mission. Linda gives her time and heart through welcoming guests at many of our events. She picks up supporters who cannot drive themselves and is the physical hands and feet of Brookstone very often. She also volunteers every other week in the library fanning into flame a passion for reading among our students. Linda is an active, humble leader for the Brookstone Parent Group. She is quick to purchase necessary items for family celebrations, and she is always willing to do whatever needs to be done without question or excuse. She is someone we are incredibly grateful to have as a volunteer.
Linda in Three Words: Selfless, Generous, Intentional 
As a thank you to Linda for her selfless service, she will be receiving a $100 gift card. That's one genius volunteer!