SignUpGenius Serves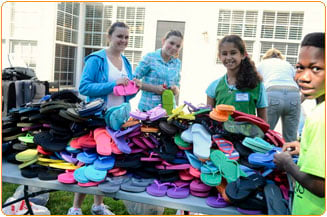 At SignUpGenius, we strive to empower our users to change the world one sign up at a time. This month, in addition to serving others with our online services, we will be packing our bags in support of another mission that our company holds dear (… and before you get worried, we should inform you that most of us are traveling vicariously).
SignUpGenius is honored to support the work of African Christians Fellowship International (ACFI) by donating $3500 to help send a team to Liberia to work at two mission homes for orphaned and indigent children. 
This year's mission team, led by SignUpGenius COO/CMO Angel Rutledge, will take 1500 pounds of supplies for the children and their caretakers (i.e. clothing, flip flops, toiletries, and school supplies).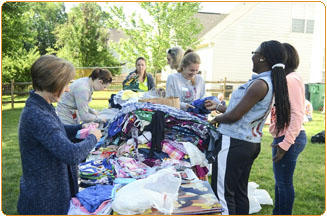 The donation will go towards maintenance projects and other needs like bed nets and equipment at the schools.
The group of twelve will focus efforts on getting updates on the children for a sponsorship program, evaluating and providing funds for maintenance needs on both facilities, conducting VBS and sports ministry activities with the children, and providing training for the teachers and leaders.
Learn more about our past work with ACFI and Christian Adoption Services here, and read about what we do to GIVE BACK on local, national and international levels here.