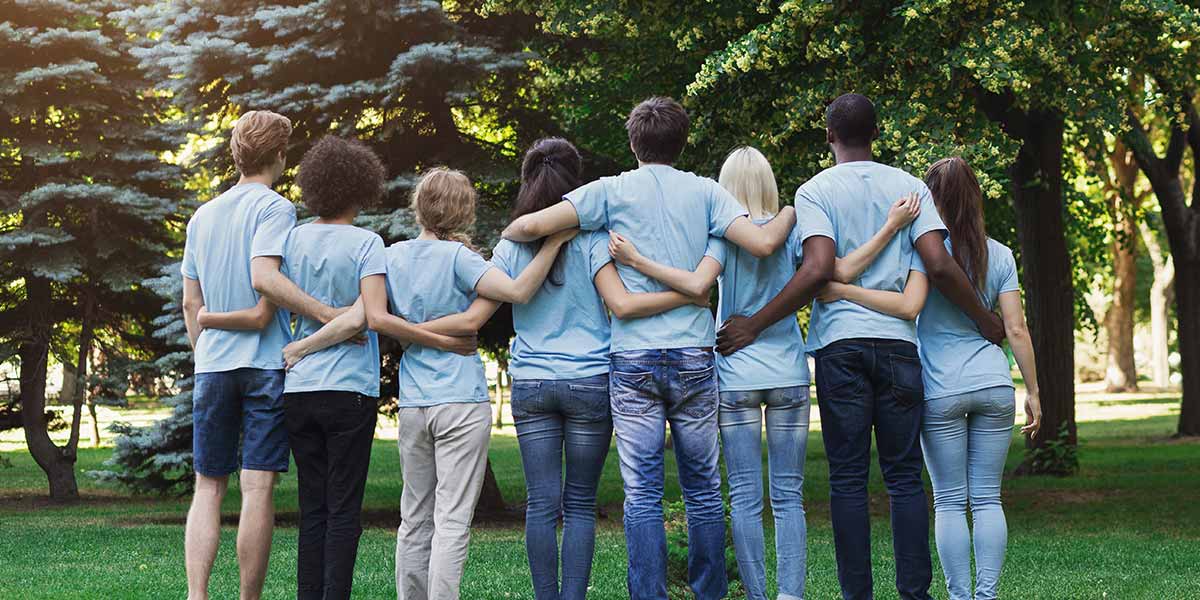 Volunteers power so much good in our communities, whether supporting students at a local school or a mission trip in another country. These days, there is no reason to spend more time managing volunteers with paper sign up sheets and Excel spreadsheets. There are a host of volunteer management applications and tools that make organizing a breeze.
But, with so many options, where do you begin? There is a range of options and features available with various volunteer management software solutions. We have compiled a list of the ten best volunteer management solutions to help you narrow the field.
Better Impact


If you are looking for an overall volunteer management system, Better Impact is a great choice. The volunteer portal allows volunteers to create profiles and access information about volunteer opportunities and serves as a basic CRM tool. You can even create a page for volunteers to learn about volunteer opportunities and to fill out an application.
They offer a variety of pricing depending on an organization's needs. However, they don't offer a free basic version for volunteer sign ups.
Pros:
Volunteer profiles with photo
Flexible scheduling for volunteers
Volunteer hours tracking and reporting features
Automated reminder emails
Send text messages
Create volunteer training modules and quizzes
Cons:
Landing page with volunteer opportunities replaces simple sign up page — some volunteers find it difficult to navigate
Fundly Connect


Looking for a feature-rich volunteer platform that works for small organizations with only a few volunteers, all the way to large organizations with thousands of volunteers? Fundly Connect is a great option. The site allows volunteers to easily check for opportunities in their area and helps nonprofits manage relationships with those people.
Although some of the more advanced features require initial training, administrators then have the ability to assign volunteer coordinators to manage opportunities, track attendance and volunteer hours submission and approval. You can manage donors and volunteers with their helpful CRM platform. You can set up e-notifications to schedule reminders, plus there's a communication module that makes it easy to send out email newsletters.
Pros:
Easy-to-use interface
Free and affordable options
Volunteer interest forms
Unlimited admins for premium users and above
Cons:
Requires initial training for use of advanced features
Volunteers are required to create an account
Higher learning curve
Galaxy Digital (Get Connected)


Galaxy Digital offers two products: Get Connected, a volunteer management software, and ReDI, a disaster management software. Both products have a variety of useful features for organizing and managing volunteers. They have an expansive list of features ranging from event landing pages to event management.
The real benefit of this system is the tools around volunteer event management. Whether the group needs a landing page, to collect donations, manage e-sign on waivers or run volunteer reports, this tool is geared to help. We also found the site to be visually appealing and easy to use.
Pros:
Volunteer hours tracking
Limit sign ups based upon skill or qualifications for volunteering roles
Volunteer profiles, including logging volunteer hours for individuals and organizations to view
Total volunteer impact: public-facing reports
Volunteer check-in
Cons:
Volunteers must create account
Volunteers must submit hours for each activity
Giveffect


If you are looking for a software to manage your online presence for events, volunteers and fundraising, Giveffect is a great option. With a variety of tools for nonprofits ranging from website design to volunteer management to online giving, Giveffect offers a one stop shop for organizations looking to reach a volunteer base.
Although there is value to having all features provided with a single software program, it may also result in paying for features that are not needed. That said, the ease of use of their product along with a host of tools makes this a desirable option for many volunteer organizations.
Pros:
All-in-one software
Easy-to-use interface
Volunteer check-in
Cons:
Pricing
Higher learning curve
No integrations available with other tools
InItLive


InItLive is a volunteer scheduling app predominately focused on event management. If you are a nonprofit scheduling regular shifts, this might not be an ideal tool for you.
That said, for event management, InItLive offers an array of helpful features and a nice interface to give a professional look to your event and organization. From a volunteer perspective, we found the tool easy to use and visually appealing. It serves well as an event registration tool.
Pros:
Easy-to-use sign up software for events with attractive user interface
Automated shift reminders (text and email)
Volunteer hours tracking and reports
Cons:
Sign up opportunities cannot be viewed until some registers with site
Price (many registration tools have similar functionality for free or less cost)
No screening or approval for sign ups
SignUp.com


SignUp.com is a popular site that offers quite a bit of flexibility in the ways that you can use the online sign up tool. It does not have the additional products such as CRM or volunteer database management that you find with some volunteer management tools. It does come at an affordable cost and even has a free option.
If you are looking for more advanced functionality or need to design and brand the tool on a single volunteer organizing landing page, you may need another tool. However, SignUp.com provides a nice flexible and affordable option to those looking to organize a group of volunteers.
Pros:
Free and affordable options
Flexible
Participant check-in
Sign up locking
Cons:
Simplistic designs
Limited advanced functionality or additional tools
Sign up layout hides event location in sidebar
No text invites or reminders
SignUpGenius


When it comes to online sign up features, SignUpGenius leads the way in features and options. Whether you need to open or close a sign up, automatically hide dates or collect responses to custom questions, SignUpGenius has the features.
Online sign ups can be linked to a website and even customized to match an organization's branding. If you are looking for a flexible and powerful sign up tool for organizing volunteers, this is a great option.
Pros:
Pricing: Free and affordable premium subscription plan options
Easy to use
Automated text or email reminders
Volunteer hours reporting
Volunteer landing page and a feature that links specific sign ups together as tabs
Integrates with a host of other applications
Cons:
No CRM tool (can integrate with one)
Does not have check-in feature
Do not have ability to print volunteer name tags
Volgistics


Volgistics is a robust software that has developed a nice set of features for organizing and managing volunteers. The application has some beneficial features such as integrating with an application for volunteer background screening. This, along with other add-on features, has created value for nonprofits or any organization that is managing volunteers.
That also means there is a learning curve to understand the various features — particularly the database management system — but with the benefit of a robust application. They offer pricing based on the number of volunteers you manage as well as some a la carte features at an additional cost.
The real strength of this system is the ability to manage volunteer information and reporting. That said, we found the system a bit dated from a design standpoint. Because it operates much like a database, it also takes a fair amount of time to learn how the system operates.
Pros:
Integrates with background screening organization
Volunteer database
Volunteer application forms
Volunteer kiosk
Cons:
High learning curve
Lacks some customizations for versatility
Slightly dated interface, not visually appealing
VolunteerHub


VolunteerHub is an application that covers volunteer recruiting and management. It's packed with features that you may or may not find useful, such as integrating with Google Analytics.
Because of its complexity, there is a significant learning curve for the database and other platforms. That said, the software provides a comprehensive solution from recruiting volunteers to building a database and tracking volunteers through reporting features. Their features provide an array of tools from volunteer recruitment to reporting.
Pros:
Event check-in function
Advanced volunteer reporting and analytics
CRM integrations
Volunteer nametag printing feature
 Cons:
Price (no free version and plans start at $150 per month)
Somewhat steep learning curve
Volunteer Local


Volunteer Local is an event scheduling platform. This software ideally serves those who are looking at scheduling volunteers for events. They do not offer some of the features that you may find with other volunteer management apps. However, Volunteer Local is very effective at streamlining volunteer management for events.
With Volunteer Local, you can schedule volunteers, collect data, provide volunteer check-in and even collect money for registration. That said, we did find a fair learning curve for the software and the pages were not visually appealing — making the software appear dated. Pros:
No account required for volunteers
Easy to duplicate events for recurring years
 Cons:
Must upgrade to send reminder or notification emails
The event creation tool has limited functionality
Manual entry for recurring shifts
Non-intuitive and non-linear event creation process
Price (the free version is very limited and immediately jumps to a minimum of $200 per event)
Summary
Keep in mind that some of these volunteer software solutions will have more options than you need while others may have fewer.
To get started, you'll want to make a list of the tools or features that you need to help simplify your volunteer organizing and management. Then, use this list to help narrow the field and find the solutions that best meet your needs.
With the right software at your fingertips, you can focus on growing your volunteer community and advancing your mission.