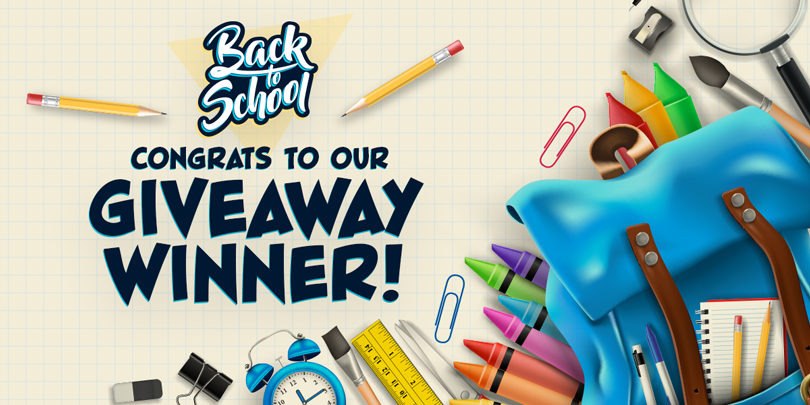 Each fall we show our support for back-to-school season with a giveaway to help one school jump start their education efforts! This year we are thrilled to congratulate Walden School of Liberal Arts as the winner of $5,000!  
Walden is a small PreK–12 grade charter school nestled at the foot of the Wasatch mountains near the mouth of Provo Canyon in Utah. A free public charter school, it provides an engaging, academically challenging student-centered environment. They base their program around two internationally celebrated educational models that prepare students to thrive in a global community—Montessori for grades K-8, and International Baccalaureate for grades 9-12. All "Waldenites" are inspired to think deeply and creatively as they celebrate and explore the extraordinary world around them.
Spencer Johnson, a proud Walden parent, nominated the school and shared his experience saying,  
"Walden works alongside parents to empower children with life skills like cleaning up after themselves, being kind to others, and caring for the environment. They even helped our daughter figure out how to close a zip-top bag—a small skill, I know, but an impactful one nonetheless. When all is said and done, Walden is what education should be: a safe and comfortable space for collaborative learning and personal development. We really are just so lucky to have found this school for our children and I'm so happy that they'll be receiving this additional funding." 
Lois Bobo, Walden's Executive Director, shared that the school uses SignUpGenius in the classrooms and for events such as their jogathon and teacher appreciation sign ups.  
Bobo offered further insight into the school's curriculum and mission saying, 
"Walden offers a unique personalized experience. All K-12 students participate in a wide range of learning academies, workshops, and projects. Our elementary program offers Montessori curriculum coupled with a deep commitment to peace, education and authentic learning experiences. We foster and celebrate children's development of personal interests and love of discovery. Elementary students have a chance to participate in a variety of learning academies and change-the-world projects. Middle and high school students create a personalized plan for exploring a variety of educational "Walden Pathways" such as Environmental Science, Programming & Software Development, Fine Arts, Math & Engineering, Language & Literature, Broadcast & Digital Media, and Global Citizenry.

We encourage students to stay in touch with the natural world, to challenge themselves both physically and intellectually, and to develop an understanding of and empathy for people of many ethnicities and cultures. In our classes, students explore possibilities, build independence and are inspired to develop intellectually, emotionally, and ethically." 
We are honored to be able to support Walden's efforts this school year and wish them continued success in their academic endeavors!  
See how SignUpGenius can help streamline school organizing efforts with an online sign up.