Thank you for dreaming big with SignUpGenius to honor deserving educators this back-to-school season. We appreciate the passion behind all of the teacher nominations submitted in our $5,000 Teacher Wish List Giveaway.  
Each of our 10 winning teachers, selected at random, will receive $500 to stock their classroom this school year. Please join us in congratulating our winners: 
Courtney Irvan
Schultz Elementary, Klein, TX 
Dawn Minkoff
Overland Trail Elementary, Overland Park, KS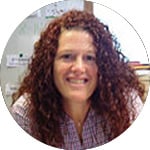 "I nominated [Dawn Minkoff] because of her insatiable appetite for learning and teaching in creative and engaging ways. I know she spends hundreds of dollars purchasing supplies that will offer more opportunities to become their best selves. She is kind, tenacious and absolutely lovable!!"
– nominated by Beth P. 
Alice Somers
Richland Elementary, Memphis, TN 
Sue Ann Headley
Jefferson-Morgan Elementary, Jefferson, PA 
Amy Smith
Centennial Elementary, Edmond, Oklahoma 
Robert Lawson
Burr Elementary, Sterling Heights, MI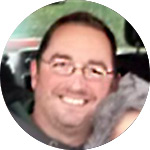 "I nominated Mr. Lawson because he is AWESOME! I say that because not only is he a great teacher, he is truly a great person. … He is very involved at Burr Elementary — runs the chess club, built the school garden with help from students and parents, helps with the run, walk, jog club after school, loves doing science experiments…"
– nominated by Carly H. 
Stephanie Williams
Hillsboro High School, Hillsboro, MO 
Larry Kilroy
Brookfield School, Brockton, MA 
Katie Taylor
Wainwright Elementary, Houston TX 
Jason Rubin
Wings Park Elementary, Oelwein, IA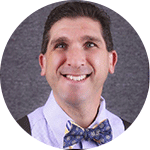 "Mr. Rubin is an amazing teacher! He cares deeply about the success of each and every one of his students.  …  I'm sure he'll use his prize money on his students, rather than himself, because that's just what he does."
– nominated by Annette R. 
The praise poured out about our winners was amazing to hear. We appreciate all of our educators who are making a difference this school year. Congratulations again to all of our winners, and thank you to everyone who entered!