DEAL: Celebrating Our 10-year Anniversary with a Genius Offer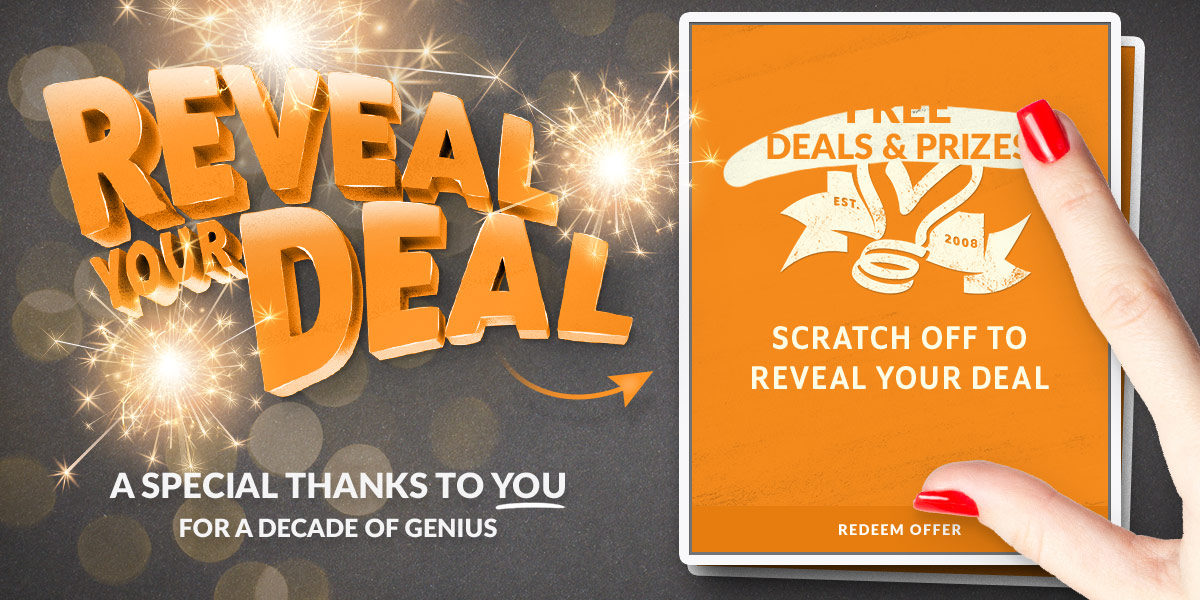 It's our 10-year anniversary, so we're celebrating our genius organizers with a special promotion giveaway that offers can't-miss discounts and the chance to win stickers, T-shirts, gift cards and more.
Until November 15, you can get in on the fun by taking part in our unique Reveal Your Deal promotion. Simply follow the link below and scratch off to see a special deal tailored to you — plus, you could win one of over 200 genius prizes.
Need to tab multiple sign ups together? Want to remove ads? Need multiple sign up admins? You can get all of that and more at a discounted rate on a premium subscription plan when you participate in the fun. What are you waiting for?