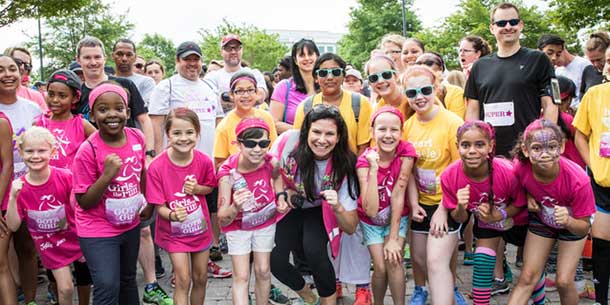 Heather Pressley is the vice president of programming for Girls on the Run, a national nonprofit that teaches girls the value of teamwork, health and physical fitness with the help of nearly 100,000 volunteers each year. Pressley is a former teacher and administrator who enjoys creating programs that are relevant, engaging and girl-centered. She's also a mother to a 4-year-old daughter. With the start of summer break, SignUpGenius chatted with Pressley about how parents can help their children become (and stay) physically active.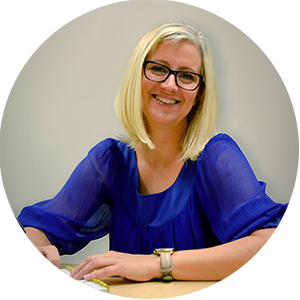 Heather Pressley
Girls on the Run
SUG: What are the biggest challenges in helping kids stay active today?
Pressley: Pervasive technology encourages more sedentary behaviors for all of us. At the same time, schools are less active institutions — cutting PE, shortening recess, offering fewer sport programs, focusing solely on academics. All of this leads to less active kids. Not all kids are affected equally by these changes. As more schools cut afterschool programs, including sports, families have to "pay to play" by joining private clubs or programs. Many families do not have the ability to pay for participation in sports, and research shows if they do, they are more likely to support boys than girls. The recent trend toward sport specialization (only playing one sport from an early age) limits opportunities and interest and leads to increased injury and burnout. Overall, a return to activity as play and fun could make a big difference in kids' activity levels — along with more funding of school programs that promote physical activity, so all youth can participate.
SUG: What are some fun ideas to inspire kids to get moving this summer?
Pressley: Ask them what kinds of activities they would like to try. Generate a (doable) list of ideas and plug them into the family calendar. This gives kids something to look forward to and keeps the family accountable. When possible, include friends and relatives so kids look forward to connecting as well as the activity itself. Join in! Be a role model for movement — cut back on your own sedentary behavior and get moving.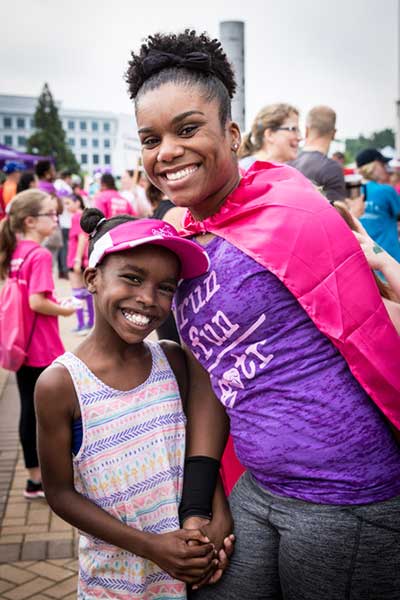 SUG: How can parents help kids set fitness goals?
Pressley: Parents have our kids' best interest at heart, but when we don't ask them what they want or need, we run the risk of shutting them down and we miss the opportunity to teach them how to set and achieve goals that matter to them. To make a fitness or activity goal, start with a question. What would you like to achieve? How would you like to feel? Help create a smart goal — make it specific, measurable, achievable, realistic and time-driven. For example, your child's goal might be to make the track team in the fall — help her break that bigger goal down into smaller, smart goals such as run a mile by a certain date. Be sure to check in periodically, problem-solve any barriers and be sure to celebrate achievements! Setting fitness goals for yourself (focusing on health, not weight loss) can be an excellent way to model healthy living.
SUG: How does exercise empower kids with skills to succeed in school and life?
Pressley: Exercise or physical activity empowers kids by building confidence in their bodies and their physical skills. This confidence and competence can transfer to other areas of life. Intentionally designed physical activity positive programs, such as Girls on the Run, teach life skills like teamwork and personal goal-setting along with physical activity. In this case, youth are developing both mind and body. Organized sports might teach life skills, but without an intentional focus it usually depends on the coach and the environment whether or not that happens. So, if you want your child to learn life skills as well as physical skills, look for programs that have a dual focus.
SUG: What are habits we can teach kids at home to help inspire a love of fitness and health?
Pressley: Three things. First, make it fun. Play gets kids moving and healthy but call it "exercise" and watch the enthusiasm drop. Make "play" the key word and let them be the driver. Second, make it personal. It's about finding what they love to do — not following the crowd or their parents' interests. If possible, introduce them to lots of different kinds of physical activities. This type of intrinsic motivation for fitness and health will last beyond childhood, and will most likely become a part of their lifestyle. Third, make it social. Many adults are involved in fitness because it's where they see their friends. Kids are no different. Even if it's not a team sport, inviting a friend to ride bikes or walking the block while carrying a conversation instills the idea that being healthy and social can intersect.
Want more ideas to get your kids moving? Check out these 60 summer outdoor activities for kids.