25 Women's History Month Ideas for School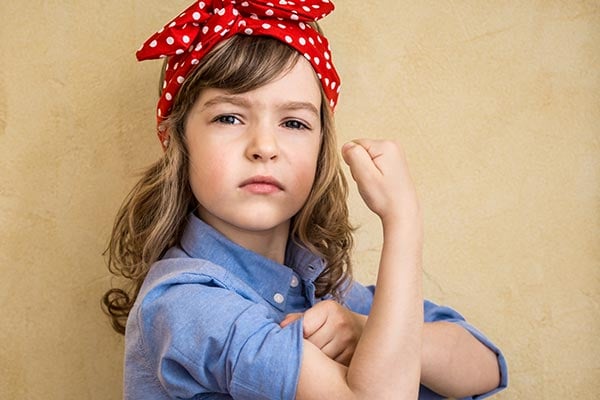 There's no better way to make it through the last few weeks of winter than by spending your March celebrating Women's History Month. If you're looking for fresh, straightforward ways to help your students learn, look no further than these genius ideas.
In the Classroom
Museum - Have each student choose an important historical female figure and create a poster about her accomplishments. Decide on a presentation day and invite parents or students from another class to walk around your classroom and learn about history-making women.
Woman of the Day - Each day of the month, have one of your students give a short presentation at the start of class on a little-known woman that he/she finds interesting.
Timeline - Have your class draw pictures of important moments in history that involve women, like the suffragette movement or the first woman elected to Congress. Display the moments on a life-size timeline that hangs in a prominent place in your school.
Classroom Playlist - Create a school-appropriate playlist for your classroom comprised of female musicians and play it during individual work time or class changes.
Letters - Have each student write a letter from the perspective of a famous historical woman of their choice, explaining to your class what they believe and who they are.
---
Recruit school library decorating volunteers with a sign up. SAMPLE
---
Activities & Games
Who Am I? - After learning about different historical women, place an index card on each student's back with the name of a woman you've covered in class. To discover who they are, they have to ask yes or no questions to the students around them.
Skits - Have your students create skits about the lives of historical women. If you want to get especially creative, create skits about what would happen if different historical women met one another!
Name That Quote - Create a Jeopardy-style trivia game where students have to guess the origins of a quote said by a female historical figure.
Pictionary - Create a Pictionary game of famous events in women's history and have the class guess the event as someone else tries to draw.
Find Your Pair - Create playing cards where half the cards are facts about famous historical women, and the other half are the names of the women. Distribute the cards and see which students can find their pair the fastest.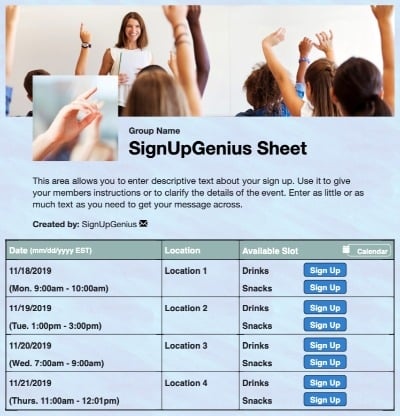 Field Trips
City Councilwoman - If your city or town has a city councilwoman, ask her office if your class could visit City Hall. Have the councilwoman talk with your class about the importance of Women's History Month and the history of women in politics.
Local Museum - Head to your local museum and have your class go through and note important women in your city's history. When you get back to the classroom, look them up and learn more about them!
Book Reading - Head to a local bookstore to hear a female author give a reading of her latest book/novel.
Let's Vote - Create a fake polling place in your school gymnasium and have students go through and pretend to vote. Talk about the importance of the suffragette movement and what it meant for women to be able to vote.
Local Historic Site - Research historical sites in your area and see if any famous women lived there or were involved in a historical event there. Take a class trip!
---
Ask parents to donate supplies for a women's history project with a sign up. SAMPLE
---
Bulletin Board Ideas
March into Women's History - Create a play on words with the month of March and a bulletin board about the women's march to vote.
Wonder Women - In the style of the iconic superhero Wonder Woman, create a bulletin board about famous women — or even some female superheroes around your school that you want to recognize!
We Can Do It! - Create a "Rosie the Riveter"-themed bulletin board to educate students about women during World War II.
Herstory - Create a fun and easy bulletin board about "Women's Herstory Month" for a play on words.
Who Runs the World? Girls - Pay homage to Beyoncé with a fun bulletin board about iconic female singers throughout history.
---
Coordinate field trip chaperones with a sign up. SAMPLE
---
Real Life Learning
Create a Showcase - Have your class create a showcase with songs, speeches and skits based around famous historical women. Use the ticket proceeds to donate to an organization that provides education to girls in developing countries.
Family Tree - Have each student research one of his or her female relatives and give a presentation about her to the class.
Me & You - Have each student find an old photo of a female relative and recreate it. Host an "art show" where you hang the pictures side by side and invite the students' families.
Interview - Have each student interview a different female school faculty member about her favorite historical female figure and write a reflection paper about the experience.
Library Display - Have your class research books by female authors and create a display together in the school library to encourage students to read more books by women.
With a few of these ideas, your students are set to learn a thing or two during Women's History Month — and maybe you will too!
Kayla Rutledge is a college student who spends most of her time writing, singing for her church and eating quesadillas.