20 Tips for Bible Study Leaders
Facilitating a Small Group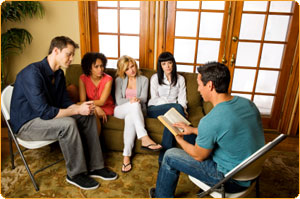 1. Decide on a consistent location that is comfortable and easy to reach for all group members.

2. Discuss meeting times and frequencies with the group before you start meeting, and ask all group members to make a commitment to regular attendance.

3. Ask group members before you first meet what kind of time commitment they can give to preparing for lessons in between meetings. Agree upon a commitment level before you start to meet.

4. Prepare. Prepare. Prepare. The group will generally go as far as you have been already in your personal study.

5. Organize a rotation of group members to bring snacks for each meeting.
 
---
SignUpGenius can help organize your Bible study snacks! See a sample sign up HERE.
---

6. Give helping roles to as many group members as possible (i.e. coordinating snacks, keeping track of time, recording prayer requests, checking in with missing group members, facilitating the Q&A one week, etc.)

7. Anticipate that one-half to two-thirds of your group will be in attendance each week.

8. Ideally, your group should always have room to welcome a new person.

9. If the size of your group gets to the point where it's hard for everyone to share, consider splitting the group into two.

10. If group members are resistant to the idea of splitting into multiple groups, consider having a time at the beginning of each meeting for all group members to catch up and then splitting into smaller groups for the actual Bible study time.
 
---
SignUpGenius can help organize your Bible study group's social events! See how HERE!
---

11. Make time for prayer each meeting.

12. Vary the ways that the group prays together…in pairs, in small groups, as a whole group, silently or one person for the whole group.

13. Plan from the beginning to work yourself out of your role as facilitator by training up the next group leader as you go.

14. If your group has been together for awhile, consider switching up the type of study you will do the next time. If you typically study a book of the Bible, try going through a video series or a topical study.

15. Don't let the same one or two folks monopolize the sharing time each week. If you see this start to happen, ask their assistance before the group time to get others involved.
 
---
SignUpGenius Payments can help with fundraising for a group charity! 
---

16. Prepare your quiet participants for being asked a direct question or two before the sharing time begins.

17.Try to generally stick to a consistent format for the group's time together while being flexible to adjust as needed.

18. Organize group social times periodically to help members get to know each other better.

19. Find opportunities to serve together at church and in your community.

20. Respect your group members' schedules by ending at the decided upon time each meeting.
Posted by Angel Rutledge
COMMENTS:
Posted by Sis Pebbles stanton on Mon Apr 8, 2013 11:21 AM EST
thanks a bunch:-)
Report Abuse
Posted by Princely Kessler on Fri Sep 7, 2012 6:49 AM EST
Thank God for such an orportunity
Report Abuse
Posted by Debby Wright on Wed Feb 15, 2012 4:58 PM EST
Thanks! This is good to know;)
Report Abuse
Post Your Comment
NOTE: You do not need an account to post. For the ability to delete, create an account.
Use SignUpGenius to Organize Your Bible Study Snacks!
| | |
| --- | --- |
| | BUILD A FREE SIGN UP SHEET |
| | WE SEND OUT EMAIL INVITES |
| | PEOPLE SIGN UP ONLINE 24-7 |
| | EVERYONE GETS EMAIL REMINDERS |
I am in charge of planning meals for our church small group and the annual church picnic. Evite and other organizing sites just couldn't cut the mustard, so we were forced to do everything through multiple emails - what a pain.... I found you a few months ago and our small group LOVES the site - and I do too.... Thank you for making this incredible tool!!
Kendra Riffe
Dallas, Texas
See what others say
Recent Church Articles
Organize Church and Temple Activities Easily
Coordinating activities and responsibilities at your church or temple doesn't need to be a burden. Organize volunteers, events and supplies easily with SignUpGenius.com!
Ideas for Planning a Meaningful Youth Retreat
Need help planning your next youth retreat? Consider these tips to create a fun and meaningful experience for all.
Mission Trip Fundraising Ideas
Related Articles
To Play or Not to Play: Is Your Child Ready for Organized Sports?
Is your child ready to play organized sports? Here are the pros, cons, and important tips to consider before signing up your child!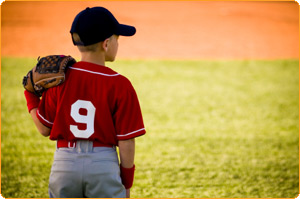 Unique Volunteer Appreciation Ideas