1. Build a Custom Sign Up
Choose a design theme and enter the dates, times and slots you need!

2. Invite Your Group
Use our email invites or send people the link yourself. Post on social media or your website to spread the word.

3. People Sign Up Online
Group members can sign up 24/7. We'll notify you by email when someone signs up.

4. We Send Reminders
Customize when reminders are sent. Members can receive them by email or text.
Teachers
Publish & manage your master schedule for parent teacher conferences. Automated reminders means fewer no shows.
Parents
Sign up any time it's convenient and edit/swap conference times if a conflict arises.
Administrators
Easily view all sign ups for parent teacher conferences and promote them on the school's website and social media.
...this application is FANTASTIC. I have 3 girls at 3 different schools and keeping up with parent teacher conferences each year has been a bear. This is easy to use, provides a calendar invite option so I can see immediately if I have a conflict and I don't have to wait on the dreaded sign up sheet that is sent home.
Just a note of thanks for the use of your website. I work at a middle school and your site successfully managed hundreds of parent/teacher conferences.
This is one of my favorite websites and is catching like wild fire at my daughter's school for all the various sign-ups. I've tried other websites and this by far is the simplest to use with a clean interface.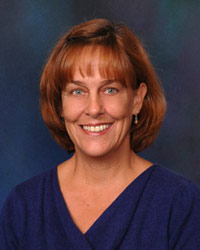 Case Study
---
Learn how a school secretary in Washington transformed parent teacher conference scheduling with SignUpGenius.
Why Use SignUpGenius at Your School?
It's Easy:
---
Intuitive wizards make it simple for teachers to set up and simple for parents to sign up.
It's Green:
---
Say goodbye to paper sign ups and annoying reply all emails.
It's Flexible:
---
Create department or school-wide sign ups or teachers can create their own.
It's Efficient:
---
Bulk email invites, automated reminders, and data export save countless man hours.
It's Customizable:
---
Upload your school logo or choose from over 500 professional designs.
It's Supported:
---
We pride ourselves on customer service and have a passionately loyal following!