Advanced Features You'll Love
SignUpGenius Makes School Organizing Simple for PTA Mom
Not long ago, Sonja Iribarren's life was cluttered with heaps of paper sign up sheets and her schedule was filled with trips back and forth to her child's school to check in on the latest updates to her Fall Festival or book fair volunteer sign up sheets. She constantly worried about making mistakes and dreaded hearing, "Wait, I didn't sign up for that time!" from another busy volunteer. With four kids and a busy schedule, Iribarren turned to SignUpGenius to find a solution.
Read more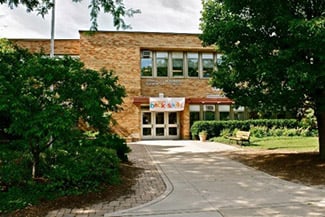 Why Use SignUpGenius?
Intuituve wizards make it simple to set up and simple to sign up.
Collect payments, coordinate any size event and manage volunteers easily.
Use bulk email invites, automated reminders and data exports to save time.
Admins can create a school-wide sign up or class parents can create their own.
Parents and volunteers can see all needs at once and sign up 24-7.
Don't just take our word for it...
"
I absolutely love SignUpGenius. I am a homeroom mom, prayer coordinator, on the board of a volunteer group, soccer mom, etc., and this makes my life so easy. I would gladly pay and can't believe you do this for free.
Cynthia Morris
Dallas, TX
"
Just wanted to let you know what a huge time saver SignUpGenius has been to me in planning numerous classroom parties and school events as well as some personal social gatherings. It's really a great tool, and I appreciate you making it available for others to use.
"
SignUpGenius is one of my favorite websites and is catching like fire at my daughter's school for all the various sign ups. I've tried other websites, and SignUpGenius is by far the simplest to use with a clean interface.
Michelle Boston
Highlands Ranch, CO
"
As a teacher, (SignUpGenius) is great because it really cuts down on papers. It is a great way for parents to sign up for exactly what they want without any confusion of times/days. It is great to use for classroom donations and parties. Don't know what the teacher still needs for the party? Just check SignUpGenius!
Lucia Soto
San Antonio, TX
"
I have used SignUpGenius for the past few years, and it really has made a huge difference in my life. I became the volunteer coordinator for the PTSA in our high school and introduced using SignUpGenius to recruit volunteers for each event. I also utilized it when I created a 'Teacher Appreciation Dessert Buffet' by setting it up to list out desserts, supplies, prizes, etc. I love that it is simple to create, simple for people to sign up, creates reports and sends out reminder emails! It has honestly saved me so much time and energy. Keep up the good work!
Susan Dumond
West Bloomfield, MI
"
As a mom, I'm such a huge fan of SignUpGenius! It's one of my can't-live-without websites for navigating school life with my kids, and I think that every mom I know would agree.
Katie Kavulla
Seattle, WA