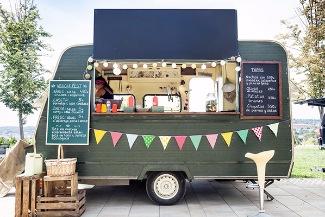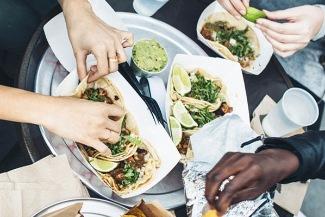 Action Master Team
2022 Democratic Party Headquarters Grand Opening
You are invited!
What: an outdoor party to celebrate our community and the Grand Opening of our Campaign Headquarters in Santa Rosa's SOFA District.
Who:  volunteers, grassroots activists, elected officials, Dem friendly community members
When: Friday, June 3, 2022, 5:00 - 7:00 pm
Where:  448 Sebastopol Ave., Santa Rosa, CA  95401
Parking: street parking
There will be music (get your dancing shoes on), speakers, swag and community.  Food trucks will be on hand for folks who would like to purchase food. Beverages will be available for purchase.  The event will be outside, so prepare to dress accordingly.
We ask our guests to be vaccinated and practice covid safety.  If you feel sick on the day of the event, please stay home and get well.
Learn how you can get involved in the upcoming 2022 elections.
Download the attached flyer and share with your Dem friends.
Hope to see you there!
Date:
06/03/2022 (Fri.)
Time:
5:00pm - 7:00pm PDT
Location:
Sonoma County Dems HQ

448 Sebastopol Ave, Santa Rosa, CA 95401
MY RSVP
Will you be attending the event?
Did you already RSVP? You can Edit your RSVP.

AVAILABLE SLOT

Set up crew, 2 - 4:30 pm (4)

- Tables, chairs, popup tents, etc.




All slots filled




Leslie Graves




Can help set-up til 3pm

Check in guests, 4:30 - 5:30 pm (3)

- Welcome and check in guests




All slots filled




Sabra Briere (2)




David Cahill and Sabra Briere will each take a turn

Bartenders, 4:30 - 7:00 pm (3)

- Serve beer, wine




All slots filled




Dennis Rosatti




Danny Martinez and I will split a shift.

Ticket sellers, 4:30 - 6:45 pm (2)

- Sell tickets for the bar




All slots filled




Swag sales, 4:30 - 6:30 pm (2)

- Help customers who want buttons and bumper stickers




All slots filled




Clean up crew, 7:00 - (4)

- Help us tidy up after the party




All slots filled




RSVP RESPONSES
Responses: Yes: 63 No: 1 Maybe: 3 No Response: 1973

Guest Count: Confirmed: 106 Maybe: 4




| | |
| --- | --- |
| | Lisa NevilleAnderson (1 guest) |

| | |
| --- | --- |
| | Barbara Grasseschi (2 guests) |

| | |
| --- | --- |
| | Dianna MacDonald (1 guest) |

| | |
| --- | --- |
| | RONALD TRELEVEN (1 guest) |

Janet Reynolds (2 guests)


Bill is coming!





| | |
| --- | --- |
| | Iliana Madrigal & Blake Hooper (2 guests) |

Kay Rivers (1 guest)


Thank you. I'm really looking forward to this.





| | |
| --- | --- |
| | June C, North North (2 guests) |

| | |
| --- | --- |
| | Catherine O'Connor (2 guests) |

| | |
| --- | --- |
| | Gisella Thelen (2 guests) |

Susan Daniel (1 guest)


Exciting!





| | |
| --- | --- |
| | Rebecca Lauer Montgomery (2 guests) |

| | |
| --- | --- |
| | Danielle DuGré (2 guests) |

| | |
| --- | --- |
| | Carl Tennenbaum (2 guests) |

| | |
| --- | --- |
| | Robbin Montero Montero (1 guest) |

| | |
| --- | --- |
| | Johanna Kottman (2 guests) |

| | |
| --- | --- |
| | Marjorie Crump-Shears (1 guest) |

| | |
| --- | --- |
| | henry katz katz (1 guest) |

| | |
| --- | --- |
| | Kathleen Finigan (1 guest) |

Brian Sublett (16 guests)


I'm with the band; including band members!





| | |
| --- | --- |
| | Shirley Bennett (1 guest) |

| | |
| --- | --- |
| | Ruth Rubanowitz (1 guest) |

| | |
| --- | --- |
| | Katarina Giudice (2 guests) |